How does the whole ZINC and COPPER thing work?
Commented on December 05, 2013
Created December 04, 2013 at 6:28 PM
Do copper and zinc need to be consumed in balance? Do they compete for absorption? Do they have opposing effects like omega 6 and omega 3 or do they work together? What exactly do they do in the body?
How much should we be getting? Do you ever supplement either of them? Who should supplement? Do either of them have any notable side effects?
Unfortunately I don't have the day set aside to research this so I'm hoping one of our friendly paleo geniuses can provide a fairly detailed synopsis... or people can just chime in if it's more simple than that.
Views




2.3K

Last Activity




1685D AGO
Get FREE instant access to our Paleo For Beginners Guide & 15 FREE Recipes!
on December 05, 2013
at 01:18 PM
I'm surprised people think they have Zinc deficiencies. Copper is harder to come by in diet typically. Many soils are deficient in copper, but contain sufficient zinc. I know that when I supplemented with liver, I found that beef liver produced marked improvements in things like skin condition, while chicken liver did relatively little. I was eating a constant level of retinol between the two, so it wasn't a matter of vitamin A. Copper was the next significant difference between the two.
If folks are indeed Zinc deficient, I would suspect that they also have issues with Copper.
You do want a 10:1 ratio (approximately) of Zn to Cu. Zn and Cu, being neighbors on the periodic table, will interfere with each other, and again, since Zn is more common, one would expect low Cu levels being more frequent than low Zn. The 10:1 required ratio hints at how often you should consume liver (Cu rich) in place of muscle (Zn rich), once every 10 meals or so, which comes out to be about once a week for most folks (again, I see results at such a frequency).
on December 05, 2013
at 11:46 AM
Yes, they need to be in balance. There's no easy test for copper, and it's very easy to overdose on copper, with dangerous results. There is however a zinc tally test or zinc challenge test you can use.
It's zinc in a liquid form, you put a drop of it on your tongue. If it tastes like water, you are depleted and need zinc. If it tastes very strong and offensive, you've had plenty and need to back off.
Try to get them from muscle meats, or shellfish. Copper can be found in some nuts (hazelnuts for example) and dark chocolate.
You want a 7:1 zinc:copper ratio. see:
http://www.westonaprice.org/metabolic-disorders/copper-zinc-imbalance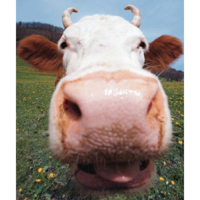 on December 04, 2013
at 09:29 PM
I take one of these daily. My wife who has had acne issues most of her life just started taking them recently and says it is helping her from breaking out. My son also started them for the same reason and he seems to be improving, but then again he is taking other things for his skin. I take them because when reviewing my diet on paleotracker I was always coming up short on zinc. The pills are in the zinc 30 mg to copper 300mcg which seems to be the ratio by several mfgs of vitamins.
Sign in to Your PaleoHacks Account