Pasture raised vs grassfed milk? What's the difference?
Answered on December 18, 2013
Created December 17, 2013 at 3:43 AM
I am primal and have been thinking of making yogurt out of Good Earth Farms milk. It's really the only non-traditional milk available to me besides Horizon brand. It claims to be "pasture-raised" but what exactly does it mean? I can't find anything specific on the website that lets me know what percent of the feed was grass, whether it was finished on grass, etc. Is "grassfed" a safer bet? I do have access to yogurt that claims to be grassfed. Which is better? It would be cheaper to make my own yogurt but I'm not sure if I can really trust this brand. I live in a very small town with limited transportation so I can't trek halfway across the state, spend extra on ordering something online, etc. So between these two, which is a better option? Thanks!
Get FREE instant access to our Paleo For Beginners Guide & 15 FREE Recipes!
on December 18, 2013
at 03:40 AM
IIRC most Horizon products are pasteurized using HTST which you may find some some difficulties culturing.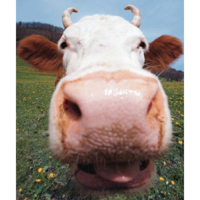 on December 17, 2013
at 06:54 AM
Could be the same thing. You would need to contact the farms or companies for a further explanation. Also depending on where the farms are, they may be supplementing in winter months or very dry summers.
Sign in to Your PaleoHacks Account