Any advice for making a wild vinegar from fresh yacon tubers?
Answered on January 25, 2014
Created January 25, 2014 at 6:09 PM
I am going to make a wild vinegar from yacon using the same protocol for wild apple cider vinegar, I am hoping its fructooligosaccharides will break down into simple sugars without a problem, anyone have any advice on this procedure?
Views




1K

Last Activity




1632D AGO
Get FREE instant access to our Paleo For Beginners Guide & 15 FREE Recipes!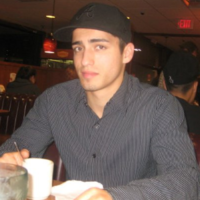 on January 25, 2014
at 09:13 PM
Thanks for your response glib, I've read that letting the yacon sit for a couple weeks converts the complex sugars into simple sugars and more so if longer, I am also going to add some unrefined mineral rich brown sugar and adding apples 50/50 is a good idea. I don't eat apples so should I just chop everything up into small pieces and add water? Or should I just juice half of everything and put all the scraps, chopped pieces and juice into the jar? I actually have two mothers, one still living in raw braggs ACV with plenty of mother pieces floating around and one better developed mother in my homemade red wine vinegar (originally also a raw braggs mother). I don't know whether I should add apple cider vinegar to the mix and pieces of mother or whether I should add the whole mother and also I don't know whether I should add the mother after it turns into an alcohol or at the beginning of the whole process, any advice would be much appreciated.
And yes for sure I will keep yall updated
on January 25, 2014
at 07:15 PM
The other big reason to go 50/50 is pH. Roots typically have pH=5. That will let in a lot of nasties, and that is why pear cider (perry) is always 50/50. If you can choose the apples, choose high acid apples (should have a pH=3 to 3.3, with a mixture final pH of 3.3 to 3.6), #2 or #3 Northern Spy, or even the awful Granny Smith, would do.
on January 25, 2014
at 07:10 PM
surely samc will offer his advice, since he too brews or used to. I just made some ACV, just with crushed and pressed apples. It is very good and the apples needed nothing else to produce vinegar (I saved the mother). With yacon, I would wash the dirt off carefully, grind it, but also add some existing mother, perhaps from unfiltered ACV from the store.
Now complex sugar is a different beast from simple sugar, for example with table sugar in kombucha we are done fermenting in a week, but with honey you ferment one year. If it was my vinegar, I would start with a 50/50 apple yacon grind, press, inoculate the juice with the unfiltered ACV, and see how it goes. Just to make sure the bacteria have at least some simple sugars to work with. Do not forget to let us know how it went six months from now, because I have yacon corms to plant this year.
Sign in to Your PaleoHacks Account