Starting a Paleo Challenge at Work
Commented on December 22, 2013
Created December 20, 2013 at 4:50 PM
As 2014 quickly approches, it's the time of year that many people start reflecting on 2013 and making goals for 2014. I've followed a Paleo diet for 4 years now and have seen great benefits from it. Yet the world seems so alien to me know. I was out to lunch with some of my co-workers yesterday and the first topic of conversation was the calorie content of the various meals at Buffalo Wild Wings. Obviously my group of collegues aren't well read on Gary Taubes. I've worked here for 2 years now and try as I can to educate my co-workers on the Paleo lifestyle I find that I am constantly confronted with objections. What I'd like to do is avoid the conflict altogether and invite them all to simply try it my way for 30 days (Robb Wolf's sleezy used car sales man approach.) My objectives are these:
To get a group of co-workers to try Paleo
Dispell the calories in/ calories out myth
Dispell the everything in moderation arguement
Get more of my co-workers doing more true strength training. ( I mentioned strength training to someone this morning and he brought up Insanity and his Bowflex. Gag. One of my co-workers is a Zumba instructor and has her own studio so the group is filled with cardio bunnies both male and female that think more cardio is the answer to losing their 30 plus pounds of body fat.)
Provide information to a group of individuals from diverse backgrounds that is friendly to the work environment.
My question is what articles are out there that best help me to meet my objectives? What resources are best to help me implement this challenge? What suggestions to do you have for me?
Thank you,
Get FREE instant access to our Paleo For Beginners Guide & 15 FREE Recipes!
on December 22, 2013
at 04:12 AM
"What suggestions to do you have for me?
Are you a software engineer? (ie can you find a new job quicker than the drive home?)
Otherwise, as my best friend taught me..... 'I really don't see a personal upside to that course of action'.
'Peddling' paleo at work is close to peddling religion.....not a good idea.
Over the nearly 12 months I been ~fully paelo people (friends, relatives, co-workers) have remarked... how much weight I've lost, how great I look, how much younger. I tell them I lost 30 lbs, 3" on my waist, 3 pant sizes.
Some asked how I did it. I used to given the LONG answer, now I give the 'one-liner'... 'I changed my diet'. If they make further inquiry, I give them a few more sentences. They're wedded to CW & their SAD.
How many times have I heard..... ????
"I could never give up ......." grain, bread, pasta, fruit juice
&
"But ...... is good for you" grain, bread, fruit juice, low fat
"....... is bad for you" red meat, butter, saturated fat
One of my coworkers is a cancer surviver but he still pounds a liter or two of gatorade (along with high carb 'Natural Valley" nutrition bars)... as do most of the guys in the shop. Independent of their age, height or weight they all sport variously sized 'beach ball bellies". I told the cancer survivor that the sugar in gatorade and the carbs in his bars are food for cancer cells. He says "nonsense, that stuff is good to eat".
The only trim guys (3) are me and a late 20's ~paleo / 4 hour body practitioner & a strict vegetarian ... everyone else has the fat belly.
I cannot get my SIL (suffers from RA) to change her diet nor a neighbor (T2D). Both just go along with the CW and bad advice from doctors and fat nutritionists.
My bottom line suggestion... shelve the project, don't try to educate them, if they ask question... give one line answers. Anything more is a fool's errand. :(
on December 21, 2013
at 01:37 PM
Same advice here.
My workplace provides us with free biscuits (not expensive ones, £0.99 for 3 packs of 200g of Jaffa cakes or chocolate milk digestives) and some of my colleagues work them through a whole pack each every day! We also have barbecues (with sausages from the supermarket, crisps, soft drinks and booze) and regular meals out (pizza and more booze). I get frowned upon for not joining in, and refusing even orange juice or Coca Cola!
I constantly get remarks about how unhealthy going to the gym is, how cycling should be forbidden, and how I must have an eating disorder. I don't even mention 'paleo' or 'intermittent fasting', I save my time and energy for sticking to a healthy lifestyle and studying p/t, and do not want to go on a cruisade which is doomed to fail. Even if I don't campaign, I still get problems: some of my colleagues have complained to HR about the smell of my food (I eat a lot of fish, which they hate). The other day, I was walking past the fridge/microwave area which is in the corridor next to the toilet (we do not have a staff kitchen) and I caught one of colleagues (who acts as office manager) checking the content of my lunchbox! It was homemade leek soup, and as she could not identify what it was from looking at it, she had opened the lid and was sniffing it! And whenever I eat something unusal (radishes, pistacchios, marinated shrimps...) they ask me 'does this make you lose weight?'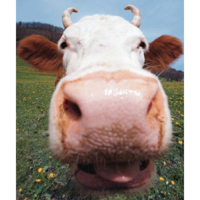 on December 20, 2013
at 08:40 PM
My suggestion is to forget it, unless of course you own the company and aren't concerned with job security. Frankly mentioning Paleo in passing to coworkers is fine even with some explanation. Preaching and setting up challenges crosses the line, especially if you are in some superior position to other employees.
You mention Bowflex negatively and already pissed me off. I bought a used Bowflex a few years ago for $200 and instead of pissing away thousands of dollars a year on gym memberships I have myself, wife and son all in far superior shape for almost nothing. How do you think a coworker would feel with your attitude?
Sign in to Your PaleoHacks Account