recently recovered from secondary amenorrhea/body fat stall
Answered on April 08, 2014
Created February 24, 2014 at 3:12 AM
Hello everyone! I'm new here and thought I'd jump right in and see if any other ladies have experienced this. About a year ago I "got serious" on my quest for health with an ill-advised 1400-1600/cal day, low fat, chronic cardio sort of plan. I lost a ton of weight, muscle and my period for 8 months. A friend of mine introduced me to the ancestral health/paleo movement and I ended my amenorrhea by eating a high-fat diet and gaining back the weight I'd lost. Unfortunately, my metabolism took a major hit and now I'm slowly working on reducing body fat while gaining muscle. I try to challenge myself to lift heavy and I do very little cardio. My diet is quite clean. I eat high quality protein [GF beef, wild salmon, sardines], a wide array of top notch fats [avoiding PUFAs] and I focus on getting my carbs from heaps of nonstarchy veg, with the occasional indulgences in yams, dates, dark chocolate, etc. I currently eat very little fruit. I would like to speed up my body fat loss without halting my period again. I feel like I'd do better including more yams and fruit and lowering my fat. Have any ladies in a similar situation had luck with this? On the topic of secondary amenorrea, I've had 3 months of a normal cycle and I'm currently a week late and scared that the heavier workout sessions might be influencing that even though they are very brief and I am VERY careful to recover in between. Has anyone out there experienced amenorrhea after reducing carb intake?
Views




2.9K

Last Activity




1873D AGO
Get FREE instant access to our Paleo For Beginners Guide & 15 FREE Recipes!
on April 08, 2014
at 12:12 AM
Dude, yeah, eat up. I had it for two years of college - started January freshman year when I was kicking my ass back into shape for XC. Sophmore year walked on the cross country team at ~122lb. for 5'9". Just got it back this January (Junior year) after eating like a horse for a year and gained back 30+ pounds. Now I'm around 150+ lbs. but also have a LOT more muscle than ever before.
I probably am eating more carbs than I was before. Don't be afraid of clean carbs. I eat potatoes, plantains, fruits, squashes, canned pumpkin, etc. All of those are healthy natural foods.
I've heard in many cases that women function better with more carbs. A sweet potato and some fruit a day will not destroy your body.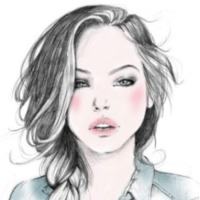 on February 24, 2014
at 08:58 AM
A brief bg intro: I was doing weights, cardio, resistance training, HIIT, a mix of any of these about 1.5 hours a few days a week. I was doing VLC, low-fat, moderate protein, low-calorie. Did intermittent fasting. Bulk of starches came from non-starchy vegetables, average carb intake around 5-10gm, usually on the lower end. Avoided fruits altogether. Restricted around 900-1500, although most days around the 1200 range. Struggled with amenorrhea a year before I came round to admitting that I had fertility issues due to improper nutrition-fitness balance.
Sign in to Your PaleoHacks Account