Figure Competiton and Paleo (High Fat diet)
Commented on October 17, 2013
Created October 17, 2013 at 7:31 PM
Thoughts and advise...
I am training for a figure competition and want to keep my Paleo lifestyle. Will it be possiable for me to cut body fat the same as other competitors that will be eating a low fat and low calorie diet? I feel like I am going against my trainer and the standards in the industry.
Get FREE instant access to our Paleo For Beginners Guide & 15 FREE Recipes!
on October 17, 2013
at 07:42 PM
I used to compete in Fitness and Bodybuilding (light weight). My experience was that when I needed to go low calorie I HAD to eat much fat, otherwise nothing would happen. Also try not to stay on a low calorie diet for too long. That will certainly mess up your metabolism (been there done that). And your coach, has he goo enough knowledge about how female bodies work. There's a huge different between male competitors that unfortunately most often take steroids and a female who want to do this clean.
My best shape was when I started off on 2000 kcal a day 40(prot)/40(carb)/20(fat) for 6 weeks, then cut down to 1700 for 4 weeks, 1500 for 3 weeks, 1100 for 2 weeks, then last week increased t 1500 again. On the two low weeks I ate less than 20 gr carbs a day, all from vegetables.
I was not on Paleo doing this but there would be no reason for not being able to get in competition shape on Paleo food, probably easier since your body is in better balance.
Good luck and listen to your body ... carefully, you won't get in shape unless you work real hard but you should not get totally exhausted either!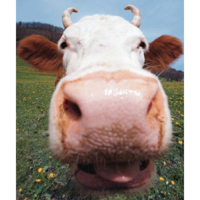 on October 17, 2013
at 07:36 PM
Low fat low calorie is partially responsible for the growth of obesity worldwide. It was a failed strategy for weight loss and health that some still cling to. Paleo has helped me cut substantial body fat.
Sign in to Your PaleoHacks Account