Just found that my endocrinologist hasn't been testing my T3 total. In Oct. another doctor said was only 58 and it dropped 11 to 47 since then. I'm an ex patient of Dr. Atkins, the only Dr. who ever helped me. I have maintained for about a year now about a 100 lb. weight loss (which I could loose only by eating low carb, very low calorie, and low fat too), and this maintenance for me is a record, as in the past, I've always gained back weight that I lost.
The problem now is that I'm longing to eat all the time, and I'm chronically tired and depressed, and dealing with debilitating brain fog. I'm 66. The low and getting lower T3 is running parallel to my worsening synmtoms. I'm usually in ketosis but honestly I do binge between my strong efforts to loose.
Dr. Atkins (years ago) used to constantly playing with my thyroid, much of it revolving around cytomel and Proloid. I did very well then. My current endo. doctor is much more conservative and has had me on 175 mcg. of synthroid for a long time. However, after my recent complaints, he lowered the synthroid to 150 and added 5 mg. of cytomel. It's only been 2 days, but I have noticed an improvement in my concentration and a much needed smidgen of depression lift.
I'm still worried, though, knowing that the cytomel might put me at risk because of my age.
I seem to get a little endurance and flexibility from all the exercise that I try to do, but my muscles seem to grow increasingly weak in spite of my low total T3.
If I gain this weight back I will have no self respect, and honestly, I don't think that even my body could take it again.
Get FREE instant access to our Paleo For Beginners Guide & 15 FREE Recipes!
on March 01, 2012
at 03:38 PM
I went through this.
Get off Synthroid as fast as you can! Get a new endo.
This is your key to health.
Ask any follow up questions you want... Synthroid ruined my leptin resistance and metabolism worse than it was before. I switched drs and got it sorted out.
You can not get health sorted out properly on Synthroid.
BTW-I switched to a so-called bio-identical T3 that comes from a dispensary, not pill with a brand name.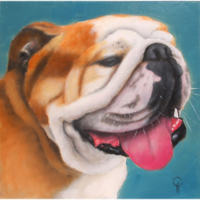 on March 01, 2012
at 03:42 PM
I take synthroid and it has been a lifesaver; depression, fog and lethargy disappeared after starting it.
on March 02, 2012
at 05:46 PM
I hope you get a chance to listen to Dr. Cate at Paleo Summit. If not check her blog or podcast on Jimmy Moore's new experts series. She explains a lot of what leads to reverse T3 levels.
Sign in to Your PaleoHacks Account