YAYOG? Sprinting? and Goals. What's the best choice?
Answered on October 22, 2013
Created October 17, 2013 at 2:46 AM
Hey guys! It's my first post and I've always appreciated this site and thought it was helpful and decided that I should join. Yet I have a predicament. I'm sorry for the long intro your about to read..:
I currently do yoga almost everyday; and incorporate walking here and there throughout the week. I'm aiming for a more strong, athletic-looking body and I know that strength training is vital when coming to aesthetics and health. In the past I've had issues with yo-yo dieting and the average SAD diet and previous binging issues, which all led to my current "skinny-fat" look. I've been Paleo for about 5 months now, and am enjoying it to the fullest. I want to change my "skinny fat" look and get better not only in aesthetics, but also strength and health-wise. Yet, weight training isn't my 'cup of tea' per-say. I enjoy sprinting, I've done it a couple of times before, but I don't really enjoy weights. And an extra goal that I have besides losing fat and fixing my "skinny fat" look is: 1) being able to do things I've never been physically able to do (handstands, pull ups, etc...) and I have some questions to ask:
1) Can sprinting, (2x per week) yoga everyday, and moderate walking almost every day help solve the "skinny-fat" look? Is Sprinting enough to build muscle??
2) YAYOG, or "You Are Your Own Gym". Has anyone used this? Gotten successful results in both strength and aesthetics?
3) Any other suggestions? If you've been "skinny-fat" before, how did you get out? What did you do? What did you eat? More carbs? Protein? Mainly fat? What was successful for you?
Thanks guys, I'm terribly sorry that this is such a huge post. I just need some guidance and thought that maybe you guys could help! Thanks(:
Views




2.4K

Last Activity




1732D AGO
Get FREE instant access to our Paleo For Beginners Guide & 15 FREE Recipes!
on October 22, 2013
at 02:28 AM
Any sort of bodyweight exercise done regularly will meet your goals. The easiest thing would be to progress toward more weight bearing exercises from your yoga experience. Look at planking and handstand pushup progressions. Never get lazy with your breathing discipline from yoga, of course.
on October 17, 2013
at 06:31 PM
any other suggestions? Or thoughts?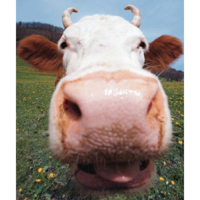 on October 17, 2013
at 03:09 AM
Google Tabata - basically short sprints with shorter rest time and total time is minimal. It works well, I spend about 24 minutes a week replacing what used to take me 4 hours and I have much better results.
Sign in to Your PaleoHacks Account