Quit Smoking...When will weight gain stop?
Commented on December 03, 2013
Created December 02, 2013 at 4:28 PM
I started following paleo about 9 months ago and lost 10 lbs and 2 inches. I cut back on my cardio and started lifting heavy. Everything was wonderful. I felt great and was happy except I was a smoker for 15 years, a pack a day. So...I finally quit 5 months ago and never cheated on my paleo (my cheats are cheese and they are rare) and gained freaking 20 lbs and 2 inches. The only thing I can think of is that I snacked on nuts and raisins during the quitting process and that added extra calories, but I've since cut that out. I'm so upset. For the last 3 months I have been weighing my food and counting my calories using MyFitnessPal and I keep to 1350/1400 calories a day. When I do strength (3x per week) I eat 200 calories more, when I do my cardio kickboxing class (2 x per week) I eat 500 calories more (I used to have a body bugg and I know I burn 450-550 calories in that class). But I just keep GAINING weight and inches not losing anything.
This is really hard for me I have always struggled with my weight and I try SO hard every day to lose and nothing is happening, any help would be greatly appreciated.
I am 5'3" and now 160+lbs, I was 143 when I quit
Typical food day:
Breakfast= 1 boneless, skinless chicken thigh
Lunch= leftover dinner from the night before. I weigh my food so it is always 4oz of meat and a lot of veggies (ex. cup of cauliflower rice, broccoli, salad with measured oil and vinegar)
Dinner= same a lunch, although last month I started adding a sweet potato on work-out days which I think I am going to cut out
Snack= toasted squash / coconut flakes, but always measured
I count calories every day but Sunday, but its not like I stuff my face all day Sunday I just try to take a day off from it because its a pain. I cook with coconut oil but always measure that too. I am thinking about cutting that out and cooking dry.
Thanks in advance for any input.
Views




2.8K

Last Activity




1717D AGO
Get FREE instant access to our Paleo For Beginners Guide & 15 FREE Recipes!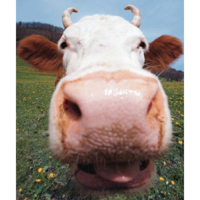 on December 03, 2013
at 03:30 AM
15 years of inflicted smoking damage to your body isn't cured in 5 months. As mentioned your gut flora is probably way off normal. Eat more good fats. Relax and give it time.
on December 03, 2013
at 03:08 AM
interesting article for you: http://www.sciencedaily.com/releases/2013/08/130829093032.htm
it says people who quit smoking gain weight not because of the extra caloric intake but because of the change in gut flora. I guess that means you need to work on restoring a well-balanced gut flora by eating pro/prebiotics (fermented food, yogurt, etc).
on December 02, 2013
at 08:39 PM
I wouldn't cut the sweet potato but try and see if it helps. You need to experiment with your nutrition. Maybe cut 100 calories for a month and if nothing changes add 200 calories. I personally eat 2lbs of sweet potatoes a day 5-7 days a week and have continued to cut body fat. I'm a guy though 6' 160-163lbs.
Sign in to Your PaleoHacks Account