Do I/we build muscle faster on Paleo?
Answered on August 19, 2014
Created January 31, 2011 at 10:18 PM
I've been Primal/Paleo for about a year and a half -- about 80-90%. I lost almost 90lbs on diet alone. I started at 309, and now I'm 224. I'm 28 and male.
Over a 5 weeks ago, I got a personal trainer (2x's a month) with total-body workouts (75% weight/body work and 25% moderate cardio). When I started I was 332lbs and 30% body fat. I'm now 224-225lbs with 24%ish body weight. I also do about 30 minutes of moderate interval walk/run/jump rope 2x's a week.
Here's my question: am I gaining MUSCLE faster than I would if I weren't eating Primal or Paleo? The reason I ask is that while I like that my body fat percentage went down, I'm wondering why the scale isn't moving as much as I expected, given the workouts. I've been stuck at this weight for about 2 1/2 weeks now.
Am I doing something wrong or does this timeline make sense? Am I losing the right amount of fat and is my scale not moving much because of the muscle gain?
My main goal is to lose weight and get down to 185-190. My diet remains high protein, low carb, very low sugar.
What can I do to start burning more fat? Do I need to? Ack! :)
Thanks, Jason
Views




1.6K

Last Activity




1704D AGO
Get FREE instant access to our Paleo For Beginners Guide & 15 FREE Recipes!
on January 31, 2011
at 11:17 PM
Don't look at the scales, look into the mirror. If you see more muscle and less fat you are on the right track.
on February 01, 2011
at 04:10 AM
Me and my mother swear that we gained muscle on paleo even though,she especially, did not change her lifestyle in any other way. Could be imagination but I think my family just does really well on protein and fat.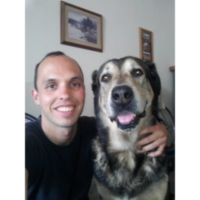 on January 31, 2011
at 11:38 PM
A high fat diet is incredibly anabolic, but not so much so that it would account for your lack of weight loss. That is probably due to fructose in your diet.
Sign in to Your PaleoHacks Account