Cheese and weight loss
Answered on December 18, 2013
Created December 17, 2013 at 9:22 PM
I started paleo strictly for weight loss. I am not lactose or gluten intolerant. In fact, while eating SAD I felt great and was in good health, I just have a pesky 10-15 pounds I would like to shed. The question- cheese being low carb, should I avoid it? What are the benefits of avoiding cheese?
Get FREE instant access to our Paleo For Beginners Guide & 15 FREE Recipes!
on December 18, 2013
at 06:07 PM
I lost those few last pounds (maybe about 8 or 10) in a couple of weeks. During that time I had a bit of aged cheese and, sometimes, some half and half in some coffee. It wasn't MUCH but it was still cheese. Aged cheddar is more flavorful in my opinion so you don't need much. I'm pretty sure raw cheddar is equally tasty, though. I don't think you should avoid cheese if you don't want.
on December 17, 2013
at 11:22 PM
I personnally eat cheese, never more than 4 ounces a day, sometimes none, depends on my cravings.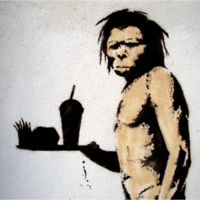 on December 17, 2013
at 11:10 PM
There are really no benefits to avoiding cheese. You have no issue with lactose so enjoy. Just aim for the least processed, most natural cheeses you can find. Most people will say aged, hard cheese but if it doesn't bother your tummy I don't see why not to eat just about any fatty, minimally processed cheese product. I love laughing cow original. I find cheese incredibly satiating so I rarely want more than an ounce or two.
Sign in to Your PaleoHacks Account