after anti-depressants???
Answered on November 12, 2013
Created October 05, 2013 at 6:43 AM
I gained 20 lbs from taking an anti-depressant. This is after a couple years of being a my ideal weight and eating a paleo diet.
Now I am off that anti-depressant and on one that is supposed to be weight neutral or actually cause weight loss. I have stopped gaining since making the switch. But I CANNOT lose any weight. I am still very primal and actually exercise more than I did before the meds. It is soooo frustrating and I feel terrible being heavier.
Anyone have any suggestions how to get my weight moving down again?
Views




1.5K

Last Activity




1826D AGO
Get FREE instant access to our Paleo For Beginners Guide & 15 FREE Recipes!
on October 06, 2013
at 05:02 AM
I think that the best thing to do is give it some time. Switching to a different medication will (I hope) help, but your body is always going to need time to adjust to a medication change. Just like the way a medication can take 4-6 weeks to take full effect, you can't expect an overnight change just from switching medications. Your metabolism may change and get better, but it's going to take time. Just keep up the healthy food choices and the exercise, and don't discount positive thinking. And also, make sure not to judge your self worth based on your weight. Weight fluctuates, that doesn't mean your self worth or how awesome you are should. best of luck,
:)
on November 12, 2013
at 07:07 AM
Just a quick update on this in case anyone stumbles on to this question as is wondering. My doctor originally said it would take three months before I would be able to lose weight. It was very hard to wait and I really struggled. But ultimately he was right, about 2 weeks ago the weight just started to fall off. I haven't been on a scale yet, but I am able to fit in the majority of my clothes again (a bit snug, but at least they fit :) So sticking with a paleo diet and patience was all I needed.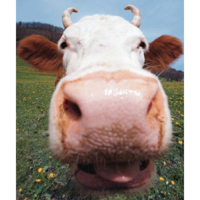 on October 06, 2013
at 05:27 AM
How about posting about what you eat normally with quantities and your data, weight, height , age, etc. That is the only way for someone to give you real tips. I'm completely lacking in knowledge about medication for depression, but in general I abhor the introduction of chemicals into the body unless all attempts at a natural cure have failed. I believe in food and lifestyle more than modern meds.
Sign in to Your PaleoHacks Account