I gained weight due to stress and I don't know how to lose it.
Answered on August 19, 2014
Created April 26, 2013 at 2:32 AM
So in the past 7 months, I've slowly gained about 10 pounds. Incidentally, I started working at a restaurant 7 months ago, and while it may be easy to dismiss my weight gain as being related to being around awesome food every day, I'm tending toward the notion that the weight I've gained has been due to stress (pretty much purely physical in nature).
For the first 5 months I worked a job that kept me on my feet (usually walking) for 4-6 hours a day. In early October I stupidly began a brief session of PSMF to attempt to lose a few pounds for Halloween; I kept at it for about a week, after which I gained back the few pounds I'd lost and then some.
Since then I'd been sitting pretty at around 125 (having started at 118); it should be noted that I've always (unforunately) meticulously counted calories and for the past 7 months I've kept my intake pretty much the same, at around 1300-1600 calories daily (occasionally a few hundred more, usually in alcohol calories. Don't judge me!). About 2 months ago I got another job in the restaurant that keeps me VERY active, constantly on my feet if not sometimes literally running around and lifting heavy boxes, chairs and trays for 5-6 hours a day, working 2-3 shifts a week (on top of 3-4 shifts of my other job). Since then, I've gained 5 more pounds. (As an aside, most of the weight I've gained seems to be in my love handles/thighs. [grumble])
For some reason, when I'm working out a few times a week and just walking daily or whatever it's easy for me to maintain my weight eating almost anything within paleo (or even gluten-free pseudo-paleo) guidelines. The thing is, I was anorexic as a teenager and still hold onto some anorexic tendencies. I have no idea how to lose weight the 'right' way and I'm scared I'll continue gaining unwanted weight if I don't change something. After recovering from anorexia, I gained 40 pounds not because I wanted to--it kind of just happened even though I kept my calories the same and was eating as much as would previously maintain my weight of 100 pounds. The last time I lost a significant amount of weight, it was completely unintentional and was due to loss of appetite from depression/anxiety: I pretty much ate little to nothing for 3 months and lost about 15 pounds.
Basically, I don't know what to do now. I don't really know how to lose weight with any approach besides not eating very much. I don't know if I should up my activity.. My ideal regimen includes 2-3 sessions of Tabata, 2-3 days of lifting and a good amount of walking per week, but I've been seriously lacking in this department lately, mostly due to the fact that I've been too tired to do much due to my work/babysitting schedule (red flag?). Besides, I'm not sure adding in more activity would be a solution here unless I also increase my calories. That seems like a good place to start, but I have serious reservations about it (like I said, anorexic tendencies!) and I wouldn't even know how many to begin with. I don't even know if stress can cause such a significant weight gain. Right now, I'm back to strict paleo (okay, plus some fermented dairy) and I'm experimenting with eating more carbs/fruit and less fat overall. For having a pretty good handle on the scientific aspects of nutrition, I can't seem to figure out this weight loss stuff. I'd love to get some advice on how to get back to my fighting/sans-love-handle weight. Cheers!
Views




7.5K

Last Activity




1856D AGO
Get FREE instant access to our Paleo For Beginners Guide & 15 FREE Recipes!
on April 26, 2013
at 11:33 AM
Stress can cause weight gain (it impairs your insulin metabolism, for one) but I'm just not sure you need to be concerned about this particular gain. 118lbs seems alarmingly low for a 5'5" woman. Other than the weight gain, is your body still healthy? Do you have your period regularly? Is your hair thick and shiny or is it falling out? How are your thyroid hormones? Maybe your body needs some more fat to be healthy and it's not actually something to fight!
Looking at your numbers, it also seems to me like you might be overtraining (that much physical activity on 1300-1600 calories seems REALLY low to me) and putting your body under a lot of stress. It's easy to not see the restaurant work as training, but if it really is that active, then count it as part of your exercise. Possibly your body is panicking and trying to hold on to fat because you're overworking/underfeeding it. So then your whole metabolism is like "oh snap, crisis! Famine!" (otherwise known as "starvation mode") and starts clinging to every bit of stored energy (= fat) to help you survive whatever is going on.
Have you tried exercising less while keeping your calories the same?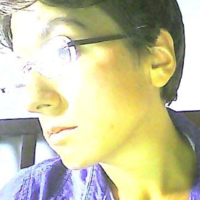 on April 26, 2013
at 10:44 PM
Think less about your weight on the scale and more on your body composition. Take relatively bare pictures of yourself, side, front, and back. Focus for one month on eating as clean as you can and moving around (which as a waitress it sounds like you're doing enough of already). Take pictures again a month later. Measurements are good, too.
Scales suck. I wish a certain member of my family wasn't so weigh-every-day about themselves--I'd love to just toss it.
Seeing that you've(or you are) battled anorexia in the past, I would would encourage you to drop the scale EVEN MORE than most people. Think quality and nutritional balance of the food you put into your body over calories. Numbers don't help the obsession or the anxiety.
I'm currently ~168, female, medium frame, 24 years old, size 12-14. I only really have 10-15 (maybe 20) lbs more to lose. Is 118 a truly reasonable goal? Does your body just want to have more mass than your brain wants it to? Maybe you should focus more on body composition instead of running it ragged with so few calories.
I know you know this, but disorders like anorexia seriously f*** with self-perception. I saw a post somewhere about a young lady whose mother always called her 5'6" 125lb self fat. She took it seriously and lost weight-- too much weight. Though she was up to a normal body fat % again, she decided she was pear shaped but in reality, she was one of the most ruler body shapes I've ever seen. But that was her poor self body image talking, and though she was healing, she couldn't see the truth. Make sure you're not doing that to yourself.
on April 26, 2013
at 11:39 AM
What's your schedule look like on any given day, including sleep cycle, meal timing, snacks, work schedule, foods (macro-split), and activity level outside of work (are you resistance training/tabata/walking outside of work and if so how often?
Sign in to Your PaleoHacks Account