12 lb weight gain
Answered on August 19, 2014
Created April 08, 2011 at 9:21 PM
I've gained 12 lbs in the past 6 weeks since I've been staying with a friend and I can't cook. We pick up food and while I generally try to stay pretty paleo (I've been eating low-carb/paleo for the better part of 3 years) all the additives etc have made me gain weight (I have a fatty liver disorder which I'm in the process of fixing...unless I'm at the gym 2-3x a day and basically eat chicken and broccoli which just maintains my weight, I gain weight. Even at my thinnest I was 165 lbs and a size 4-6, still belly fat etc and I should've been looking a whole lot better for what I was doing). I'm now getting back into a situation where I can start cooking again and really need to get this weight off. I feel and look disgusting. So my question is, in the constraints of a VLC diet (under 20g of carbs a day, purely through non-starchy vegetables), what other suggestions do you have for losing fat fast? Example, I read that keeping your carb count low at breakfast helps. I don't want to be at the gym all the time anymore either (I've never been much for chronic cardio, but did a lot of running on the stairmaster and HIIT on the treadmill/stairmaster). Thanks.
Edit because I forgot to mention it: I ate VLC for about 2 years and in the past year since broadening my paleo (including eating organic instead of conventional meat and veggies) and stopping working out all the time I've gained about 25 lbs (by just doing a normal amount of exercise and eating paleo but not as VLC as I had been).
Views




1.9K

Last Activity




1673D AGO
Get FREE instant access to our Paleo For Beginners Guide & 15 FREE Recipes!
on April 09, 2011
at 12:10 AM
I lost weight with Atkins well before I discovered paleo. I gained 20 lbs back with paleo as muscle while still losing clothes size. Clothes size is far more important than LBS. I don't think Paleo is a weight lost diet ( Low carb is) Paleo is a diet to become strong on.
EAT FAT LOSE WEIGHT (size)
on April 08, 2011
at 09:28 PM
Have you tried HIIT training while in the fasted state? I know this worked for me personally, and others have mentioned similar positive results.
I would also say making sure you're getting good quality sleep every night is fairly crucial.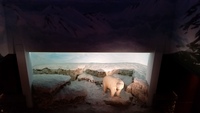 on April 08, 2011
at 09:30 PM
why so low carb? chicken and broccoli? sounds pretty low fat... hmmm... just curious, how tall are you? where is your fat intake coming from?
Sign in to Your PaleoHacks Account