Why did we evolve with the ability to store some nutrients and possibly causing toxicity (i.e. Vit A, B12, etc...) and shed others (i.e. Vitamin C, Magnesium, Potassium, etc...) when the body has enough?
What would be the purpose of this from an evolutionary perspective?
Views




1K

Last Activity




1706D AGO
Get FREE instant access to our Paleo For Beginners Guide & 15 FREE Recipes!
on March 29, 2011
at 09:49 PM
As far as I know, the reason different nutrients are stored and cause toxicity while others just pass right through is because of their chemical properties rather than any specific evolutionary reason. It's actually pretty simple: Water soluble nutrients dissolve easily in urine and are eliminated easily, while fat soluble (i.e., water insoluble) naturally dissolve into our fatty tissue and can only be eliminated through more complex biochemical processes. Most of these processes are done in the liver, and the liver can only work so fast. The nonsensical acronym I was taught to help remember the fat soluble vitamins that you need to be careful not to overdose on is ADEK...vitamins A, D, E, and K.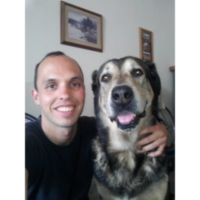 on March 29, 2011
at 09:46 PM
I too have been pondering the vitamin A one...seems like it would have definitely been possible to kill some kind of megafauna and eat a heck of a lot of liver in one sitting or over the course of a few days. If a lamb's liver is about 2 pounds, I can only assume that a Columbian mammoth would produce a ridiculously large amount of liver. What if a particular guy has a taste for liver and tries to only eat that as part of the kill? Either it's not as toxic as claimed, only toxic when consumed in a synthetic form, only toxic when one is deficient in other fat soluble nutrients, or millions of years of evolution simply failed. I kind of doubt that the latter is the case.
on March 30, 2011
at 02:16 PM
Maybe they would use those excess vitamins in times of famine or fasting? Animal Products have more fat so, it would more easily absorb fat-soluble vitamins..
Sign in to Your PaleoHacks Account