I'd like to eat half a medium/large sweet potato a day, but according to CRON-O-Meter, a medium sweet potato is 21,908 IU or 730% RDA of vitamin A.
Are there negative effects of consuming sweet potato/vitamin A? And will I get there if I eat half or whole sweet potato a day (assuming its my only source of vitamin A and most my carbs).
Views




23K

Last Activity




1710D AGO
Get FREE instant access to our Paleo For Beginners Guide & 15 FREE Recipes!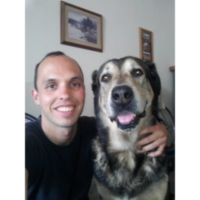 on April 25, 2011
at 06:00 PM
The white Japanese varieties have less beta carotene. They're purple on the outside with white flesh. The taste is different, but still good.
We can only convert about 10% of that vitamin A into a usable form, by the way.
on July 07, 2012
at 01:13 AM
You can't overdose on Beta Carotene, which is the form of Vitamin A in sweet potatoes. Excess is excreted in feces, urine, sweat and through the skin. The risk of Vitamin A overdose occurs usually when people combine a very high dietary intake with supplemental forms of it. Eat the sweet potatoes until your heart is content. Consuming copious amounts of sweet potatoes will cause far other "issues" that might have one cut back on them. I tend to cycle eating them, usually 2-3 a day and then maybe 1 in the next 2-3 days, keeping them around workouts. Otherwise, if it becomes a daily thing, the gas catches up to me before anything else.
on April 25, 2011
at 05:56 PM
Ok first of all, you have to gauge how many carbohydrates you wish to consume. Lets assume you wish to consume 100g per day - its a good number to start with. So if you want to consume all your carbohydrates from sweet potatoes, you would consume roughly 500g of sweet potatoes because that would roughly equate to a 100g of carbohydrates. I'm not going to pretend I know how many grams your sweet potatoes weigh. The best thing to do is to get a scales weigh them, then look them up.
This will guide you for how many carbohydrates are in fruit and vegetables. Its especially useful when eating starchier vegetables or fruits which are high in sugar.
http://www.lasting-weight-loss.com/low-carb-fruits.html
http://www.lasting-weight-loss.com/low-carb-vegetables.html
Take a note first time. You'll then be able to intuit how much sweet potato, banana, potato or whatever else it is that you want to consume.
Also note: you may want to consider energy levels, sweet potatoes are a good post work out meal.
Sign in to Your PaleoHacks Account