Dragonfly was right... Questions about vitamin D
Answered on August 19, 2014
Created March 22, 2013 at 4:31 PM
My 25 (OH) D is 25.1 out of 9.6 - 55.5
Is that low?
I asked to check for it while re-taking my potassium levels (they are normal, YAY!!!).
So:
I bought Solgar Vit D3. Is that okay? Or what should I take?

Can I sprinkle it on food?

What foods should I eat it with for better absorption?

Are there reliable food sources?
THANKS!!!
Views




754

Last Activity




1429D AGO
Get FREE instant access to our Paleo For Beginners Guide & 15 FREE Recipes!
on March 22, 2013
at 06:03 PM
Hey VB~ Great that you got tested!
Yes, 25 is low, but not as dire as some results I've seen (my DH was at 17 ng/ml.)
Is it the dry capsule or the oil-based gel cap? Best to take with food/fat, in any case. The oil-based one is better. Personally, I prefer Carlson's Solar D Gems. Cheap on iHerb.com.
The only regular food source with a decent amount of D3 is wild-caught salmon. About 1,000 IUs per 3-4 oz. serving. Cheaper to supplement, IMO.
I suggest taking 10,000 IUs for 3 months and then re-testing. And, as Travis suggests, supplement Magnesium (400-600 mg Mag chelate) and make sure you are getting sufficient A & K from your diet.
Lots of great info about sunning and supplement dosages at www.vitamindcouncil.org
on March 22, 2013
at 05:26 PM
25 is definitely low. There's a little conflicting info about the range that is "optimal" but I'm personally shooting for 55. Anything 45-55 is pretty solid afaik.
Solgar is generally a pretty good brand. I take NowFoods myself but I doubt there's much of a material difference. I just look for the least additives possible in my supplements.

Probably a good way to lose some. I would just sprinkle it right down your throat.

Fat. Coconut oil would be good, but you also want to make sure your A, K, and magnesium intake is good for absorbability purposes. So pastured egg yolks cooked in ghee would be solid for A and K. Personally I take the FCLO/HVBO blend from green pastures and throw in a couple extra D caps from NowFoods.

Eh, not enough that if your levels are low you can get away without supplementing IMO. And I know it isn't a food source, but the sun is an obvious good source.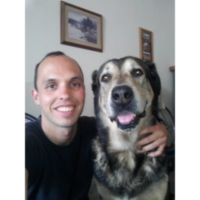 on March 22, 2013
at 05:41 PM
Assuming the units are in ng/ml, that's actually a pretty good level to start out at if you haven't been supplementing at all. As such, I would definitely recommend against taking the 10,000iu or whatever people take around here unless it's for a short time.
As j3wcy said, you can't really take vitamin D in isolation. You'll need to ensure adequate magnesium and vitamin A intake. If you eat a lot of liver, you're good on A. If you eat a serving of hard cheese a day, that will cover k2. I'm not sure that magnesium can reliably be sourced anymore unless you are an almond fiend or something.
As far as food sources go, pastured eggs and fish have some vitamin D (I think a can of sardines has about 400ius). The fat from healthy animals has a little too.
Sign in to Your PaleoHacks Account