Verdict on store bought frozen vegetables ?
Answered on August 19, 2014
Created April 06, 2010 at 8:47 AM
I presume that some nutrition is lost but the price (when not in season) and convenience of it ...
Views




10.1K

Last Activity




1677D AGO
Get FREE instant access to our Paleo For Beginners Guide & 15 FREE Recipes!
on April 06, 2010
at 12:49 PM
First, absent compelling research to the contrary, I think mimicking seasonality is way overrated and deserves to be filed in the re-enactment dustbin (if you think otherwise, good luck correlating fresh local choices with those available to your own specific genetic ancestors, and I hope you have time left over to sleep and exercise and earn a living.)
Second, I think frozen vegetables tend to be varieties that are grown to be frozen shortly after picking and have good flavor (= nutrients, I suspect) once thawed, vs conventional "fresh" supermarket varieties that are grown to look nice after several days of shipping with little regard for flavor or nutritional value. (It is well known among foodies that canned tomatoes frequently taste better than non-local fresh options for exactly this reason.)
Long story short, frozen vegetables might not beat fresh, organic, and local but they are likely to be better than many out-of-season fresh supermarket options and definitely better than none at all, the "humans don't need carbs to live" crowd notwithstanding.
on April 06, 2010
at 12:29 PM
Freezing preserves many nutrients actually. Something that is frozen right after harvest is going to be more nutritious than something left in the fridge for a week.
I freeze my own vegetables and there are several local companies that freeze vegetables from local farms. They are very high quality and provide me easy healthy meals when I haven't had time to shop.
Stahlbush Island Farms has very nice sustainably farmed frozen vegetables and they distribute nationally. I particularly like throwing their cubed butternut squash into soup.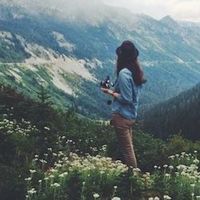 on April 06, 2010
at 10:32 AM
The verdict: if they are not growing in/above the ground round about now where I live, then I would not personally buy them. I go to a market stall which sells vegetables which are grown in their own garden centre down the road. The price is more expensive in comparison with carrots flown in from other countries for instance, but then you are limited for choice, so you do not tend to spend as much than if you were buying bananas, kiwi fruit, etc. all year round (I live in a very temperate climate). This gives me more money left over to spend on meat and I can buy the better quality grass fed cuts.
As for nutrients, I am happy if I know the vegetables are fresh and probably harvested that morning or the day before, but not everyone can secure a supply of farm-fresh vegetables, so frozen veg can be a valid option; vegetables that are harvested and frozen immediately have roughly the same nutrient value to their fresh counterparts, (things like vitamin C are slightly diminished however) so if you continue to eat seasonally being aware of exactly what is growing right now and if you mimic this seasonality with frozen veggies, then this way of eating can be an option.
Sign in to Your PaleoHacks Account