I used to be vegan. When I started to eat tons of meat again, my face turned all red. I read it was the so-called "niacin flush". Now I don't get a red face anymore, and I even supplement niacin (50mg 2x/day). Does that mean that supplement isn't working, or does it mean my body got used to the niacin?
Views




10.7K

Last Activity




1938D AGO
Get FREE instant access to our Paleo For Beginners Guide & 15 FREE Recipes!
on October 26, 2011
at 10:32 PM
If it is no flush niacin, you will experience no side effects anyway. However, in my opinion no flush niacin is a big scam. The benefits associated with niacin flushing only occur when you take in 'normal' niacin, because this type of niacin makes your veins a little wider. This also causes the nasty side effects, but is necessary to endure.
It could also be the case that your body got used to niacin overdosing. 100 mg a day isn't really that much if you compare it to the niacin supplements containing 3000 mg.
My source for this information: niacin flush
on July 12, 2011
at 12:28 PM
I can't cite the science behind this, but to my understanding the body adjusts to niacin and doesn't get the flush after a pretty short while. I know a number of people who've done a purification program that includes taking VERY high doses of niacin (starting at 100 mg and working up to more than 5,000 mg a day at the end) and most of them only got the flush briefly when sharply stepping up their dosage.
on January 07, 2012
at 06:26 PM
Time-release niacin is dangerous to the liver. Go ceck it out--all of those reported cases of liver damage from niacin for cholestrol control happened with the slow release variety.
The liver can cope with megadoses of niacin. What is harmful is to bathe the liver in niacin on an ongoing basis.
Oregon State University's Linus Pauling Institute notes: " Hepatitis has been observed with timed-release nicotinic acid at dosages as little as 500 mg/day for two months, although almost all reports of severe hepatitis have been associated with the timed-release form of nicotinic acid at doses of 3 to 9 grams per day used to treat high cholesterol for months or years (8). Immediate-release (crystalline) nicotinic acid appears to be less toxic to the liver than extended release forms. Immediate-release nicotinic acid is often used at higher doses than timed-release forms, and severe liver toxicity has occurred in individuals who substituted timed-release niacin for immediate-release niacin at equivalent doses (33)."
on July 12, 2011
at 02:55 PM
Vitamin Shoppe and GNC sell "no-flush" niacin ... it works as advertised!
on July 12, 2011
at 01:15 PM
I take 1,000 mg Slo-Niacin every night at bedtime (worked up to this amount). If I stay asleep all night, I don't notice a flush. However, if I do happen to wake up, that flush is always waiting around for me, all hot and itchy. :( It pays to stay asleep.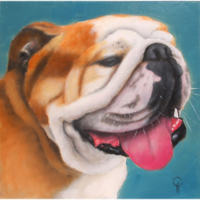 on July 12, 2011
at 12:29 PM
I take 2 grams of slo-niacin and the flush is minimal. Of course I built up slowly to this level.
Sign in to Your PaleoHacks Account