How reliable are cholesterol VAP particle size tests?
Answered on August 19, 2014
Created September 09, 2011 at 4:56 PM
Interesting podcast with Chris Masterjohn: Episode 16 ??? Chris Masterjohn on cholesterol & heart disease (part 2)
A part that caught my attention was the reliability of cholesterol particle size tests. Specifically the varying results produced by different testing methods. As many people here seem to place great importance on these tests I thought I would ask the question.
This is a full text paper I found on particle size testing: Disparate LDL Phenotypic Classification
"Background: Our study seeks to clarify the extent of differences in analytical results, from a clinical perspective, among 4 leading technologies currently used in clinical reference laboratories for the analysis of LDL subfractions: gradient gel electrophoresis (GGE), ultracentrifugation???vertical auto profile (VAP), nuclear magnetic resonance (NMR), and tube gel electrophoresis (TGE).

Results: We observed substantial heterogeneity of results and interpretations among the 4 methods. Complete agreement among methods with respect to LDL subclass phenotyping occurred in only 8% (n = 3) of the persons studied. NMR and GGE agreed most frequently at 70% (n = 28), whereas VAP matched least often."
Histogram showing the number of persons categorized into each of the 3 LDL pattern types
From the discussion:
"As new methods for measuring LDL subclasses are introduced, standardization becomes increasingly important, particularly when these methods are based on different principles. If LDL particle size is to be meaningfully incorporated into a patient???s heart disease risk profile, then a standardization program should be considered. At the very least, a proficiency testing program for routine interlaboratory comparison of test results should be implemented. Such a program could help identify and eliminate inconsistencies among methods. In the absence of such a program, the clinical utility of current methods for determining LDL subclasses phenotype is open to question."
The main conclusion seems to be that the result you get can often be different depending on which lab method is used. One test could say that you are pattern A and another say pattern B.
This quote is from this editorial that goes along with the paper above:
"Subclass studies have proliferated over the last few years, but many of these studies were funded or subsidized either by suppliers of the assays as a method to expand their use and move them into mainstream practice, or by pharmaceutical companies in an attempt to claim some advantage over other therapeutic agents, especially when the LDL-C or Apo B reducing ability of their drug was less competitive. Although these studies have created more heat, they provide little additional light.

Thus, current data on LDL subclasses are at best incomplete and at worst misleading, suffering from publication bias, and now, given the results of the Ensign et al. study, unreliable. A reasonable conclusion is that, although assessing LDL and HDL subclasses may be of academic and research interest, the solid evidence for their use in routine clinical practice is lacking, and the available evidence is conflicting and confusing."
I had not heard about this before. Does anyone know more about this issue?
So how reliable are these LDL particle size tests?
Are you altering your diet and lifestyle depending on what these tests say?
---
Edit: A couple of other papers Chris posted in the postcast comments:
Comparability of methods for LDL subfraction determination: A systematic review.
Advanced Lipoprotein Testing and Subfractionation Are Not (Yet) Ready for Routine Clinical Use
Views




3.7K

Last Activity




1428D AGO
Get FREE instant access to our Paleo For Beginners Guide & 15 FREE Recipes!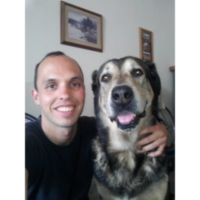 on September 09, 2011
at 05:45 PM
In some ways, it's more important that they are precise rather than accurate. If a VAP test can't be compared to a later VAP test, then we're in trouble. That being said, my VAP test agreed with my standard lipid panel almost exactly.
on September 09, 2011
at 05:41 PM
Any test we do has these limits. There is nothing new in that revelation. This is why no one test can be looked at as definitive. But when one complies a battery fo tests that all show a strong correlation than one can feel better in those results. In medicine each one of us is taught this but few seem to practice this routinely
Sign in to Your PaleoHacks Account