Traveling husband, Picky husband...help!
Answered on December 09, 2013
Created December 07, 2013 at 5:39 PM
My husband previously went Paleo/Low carbish and lost 40 pounds. He went on his 6 months of travel with minimal home time and he has gained 60 and is short of breath. He is miserable. He has got to do something and he knows it. He wants to go back clean, but he doesn't know how to handle the travel. I don't either.
He doesn't eat veggies, except potatoes and he travels, a lot, and that travel time is to remote towns/hotels. He arrives and heads into the woods or to the lake. So now we have someone who is away from restaurants and large grocery stores, in a hotel or in the woods on the lake. What am I to do? Can he do this? I will gladly help him by preparing or even pressure canning whatever will keep. Mostly he is home every two weeks for a few days. Any ideas? I am lost at what to do here! Thank you!!
Views




1.3K

Last Activity




1774D AGO
Get FREE instant access to our Paleo For Beginners Guide & 15 FREE Recipes!
on December 09, 2013
at 04:15 AM
Canned sardines and salmon have saved my life many times!! If there is a microwave in a hotel, he can bring sweet potatoes with plastic wrap and microwave it easily. He can bring some spices, like pepper or something, or even a jar of garlic to add some taste to his meal. I can see how in the summer this would be tough though. I guess he can wait to eat those in the hotel and have the below portable things inbetween. Portable: nuts, if he doesn't go overboard are a nice way to get in a nutritional punch as well. Seaweed snacks, fresh and dried fruit might help tide him over inbetween meals.
on December 08, 2013
at 08:42 PM
Ha. Yes, he does drink beer on occasion, but so do I and we enjoy those rare date nights immensely. In that case a good ole' Michelob, but I think you were asking in jest. :)
He eats what is convenient on the road. That is frequently a hole in the wall convenient store or local dine in, burgers and fries joint. He usually gets breakfast at a gas station then dinner (supper) at whatever is local. The trouble is what to eat those 12 hours in between. Something portable, satiating, and with minimal prep, bc he is in the midst of nowhere, either on the water or woods. The jerky seems to be the go to, with I have no idea what else. Maybe the stew and soups for winter, but I think they would go bad in the summer. I cannot see him eating tuna or salmon in the 100 degree southern heat outside. I just can't imagine that I could, I am pretty well, eat whatever used to move.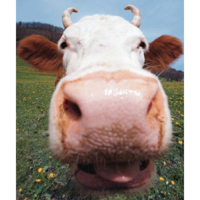 on December 07, 2013
at 09:05 PM
Beef, fish, turkey, chicken jerky, dehydrated veggies and low sugar fruits (berries). If you can can foods then stews, soups, meats, etc. Canned sardines, tuna, salmon. Almost everything I eat is transportable, in his case it requires the discipline to eat those things instead of a plate of fried potatoes and whatever else he is eating. What exactly is he eating & drinking (beer?).
Sign in to Your PaleoHacks Account