Tips for following paleo while traveling?
Answered on October 14, 2013
Created October 11, 2013 at 9:11 PM
I have to go on a business trip for 6 days- to Pigeon Forge, which probably makes it worse- and it will be the first time I've had to try to eat paleo while going out for every meal. Also, my per diem isn't very high so no fancy dinners for me! Has anyone experienced this problem who can provide some tips to make finding paleo-ish meal options a little easier? Or am I just doomed?
Get FREE instant access to our Paleo For Beginners Guide & 15 FREE Recipes!
on October 14, 2013
at 03:28 PM
Order steak and chips, totally paleo.
For breakfast bacon and eggs.
Could try salads.
Take snacks - nuts, dark chocolate etc.
on October 14, 2013
at 12:23 PM
do you have to eat dinner out with others? Ziplock steam bags with veggies and fish etc work super well in microwaves. There is a giant walmart there on the right when you get into town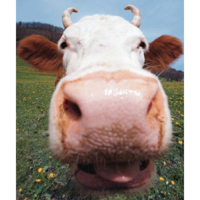 on October 11, 2013
at 10:48 PM
Choose meats and veggies from the menus, hamburger without bun, veg instead of fries. Google Pigeon Forge Paleo and you will see some results, contact a Paleo group and ask for restaurant ideas.
I had to Google Pigeon Forge - never heard of it.
Sign in to Your PaleoHacks Account