How safe are toothbrushes?
Commented on February 11, 2014
Created February 11, 2014 at 6:16 PM
I got to thinking... most toothbrushes are plastic and flexible, which might mean that they have some hormone-mimicking chemicals (not sure if BPA or phthalates, or something else?). Do you think that I should be concerned about putting that stuff in my mouth? If it can leach into my mouth, will it get absorbed through my mucosa? And would that be a relevant dose?
Get FREE instant access to our Paleo For Beginners Guide & 15 FREE Recipes!
on February 11, 2014
at 08:30 PM
Cost of quality vs cost of non-conformance.
In the grand scheme of things and considering chemical / plastic exposure due to modern life via food packaging, other plastic products, etc ... I would posit that toothbrushes as further down the list of problem products, however, if you've already eliminated other exposures / uses, you might take a look at www.lifewithoutplastics.com and search for toothbrushes.
I would have pasted the direct link but copy & paste does not seem to work for me lately on PH. wtf?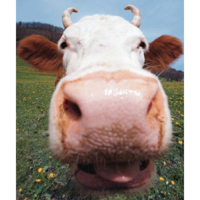 on February 11, 2014
at 06:46 PM
Can be dangerous if you poke yourself in the eye. Otherwise use it or go outside and find some evergreen shrubs to brush with (partially joking here).
on February 11, 2014
at 06:32 PM
You might be taking it a bit too far. Please don't stop brushing your teeth, cavities are far worse than toothbrushes (and so is bad breath).
Sign in to Your PaleoHacks Account