Binge eating therapy male
Commented on October 22, 2013
Created October 22, 2013 at 9:15 PM
For the past two years the binge eating train inside me has gained more and more steam. January of this year 2013 I adopted the paleo nutritional strategy and fought even harder (I was probably not eating properly). Going from bingeing to fasting for 24-48 hours then eating clean (on day 2-3 of eating good I feel spectacular; I know how good it feels to eat proper and vice versa) for a few days and falling into another binge. Initially these binges were on carb laden sugary foods but in the last few months I have cut sugar all together and now these binges are based on nuts and nut butters. Same cycle binge, fast, eat proper, binge again. All happens in about a weeks time.
It seems to me that the main problem isn't the hyper palatability but an underlying eating disorder psychological issue. As I keep removing things from my diet I find something else to binge on.
Do any of you have experience with the psychological side of binge eating and is there any advice you can give me other than visit a psychologist.
I appreciate any and all help you all offer.
Get FREE instant access to our Paleo For Beginners Guide & 15 FREE Recipes!
on October 22, 2013
at 11:25 PM
I have started to do this for the last three days. Can you elaborate a little more on this? @samc Please. I seem to think this is the route I shall take.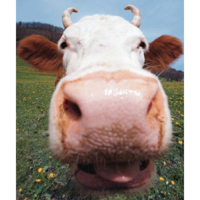 on October 22, 2013
at 10:26 PM
Keep a diary of your day. Write down what you've done, what you ate, when you ate, did you eat because you were hungry or bored. Something at work, school, relationship that was bad. After a few weeks read it over and tally up what caused you to eat and overeat. Be brutally honest. It is really doing what a psych doc is going to do, without the $$$.
on October 22, 2013
at 09:38 PM
I used to be on the binge eating roundabout with paleo too. I'd advise you to start with tracking your food into a site like cronometer.com and getting a good idea of how much you're eating. You might not be getting enough fat in your diet. Aim for at least 50% of your calories from fat and hit your minimum amount of calories to maintain (yes i know, we don't like calorie counting here but i think it can be a good tool if you're under eating which isn't that uncommon). If after a week or two you still want to cheat or just don't feel satisfied, try upping your carbs with safe starches. Just give it a go, somewhere around 20% of your calories starch, 20% protein and 60% fat would be a good place to start.
I was active and now i find sugar/too much cardio makes me go all hypoglycemic so i definitely think it affected me. I wouldn't even enjoy my binges, just felt like something i had to do. This might not be the case for you at all but you didn't give a lot of details about what you're eating when eating clean so this would be my first guess :)
I went to see a naturopath who told me there's no such thing as low fat paleo, which is what i was trying to pull off.
EDIT: I'd also say stop the 24-48 hour fasts until you feel better, but some people might disagree. I don't think it's the right way to react to a binge.
Sign in to Your PaleoHacks Account