Is there a way to make yourself not like a flavor?
Commented on January 20, 2014
Created January 19, 2014 at 7:57 AM
Is there? eating VLC would be so much easier if I didn't like sweet...I know it's probably a stupid question and we're meant to like certain tastes for a reason, but with a family history of strokes and diabetes, I've got to do something, and I'm sick and tired of failing miserably over and over again, eating VLC for a while and then falling off the wagon and getting back on again and repeating...and reading about ancient Persian methods of torture only goes so far to deaden my sweet appetite...
Get FREE instant access to our Paleo For Beginners Guide & 15 FREE Recipes!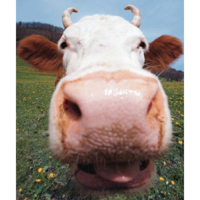 on January 19, 2014
at 09:25 PM
Stop eating added sweeteners as mentioned by another answer, but also stay away from any forms of sweet food. If you do this for a few weeks or months (depends on person), eventually you will get to a point that you don't want sweet foods, they will taste off. When I do make something sweet, it usually has 20% of the recipes sweetener in it - something like brown rice syrup which isn't all that sweet compared to honey or sugar.
on January 19, 2014
at 04:42 PM
JMO.... but I think aversion therapy can possibly work but success is probably highly variable from person to person.
It worked for me for wheat & sweets but I was never hugely drawn to them. I liked / enjoyed them but didn't really crave them. The cheat days allowed (encouraged?) by 4 Hour Body wound up making me feel crappy for a couple days after eating wheat & pastries so "unintended aversion therapy" just happened. Now I know that eating them will make me feel 'not great' so I avoid them.
Here is a link to a previous PH question along the same lines, some of the answers are encouraging / some not.
http://paleohacks.com/questions/199379/self-administered-aversion-therapy-for-food-cravin.html
Another link for a thread on Mark Sisson's site about something referred to as "sugar destroyer", makes sweet stuff not taste great. I have no experience with it. YMMV
http://www.marksdailyapple.com/forum/thread65626.html
Good luck!
on January 19, 2014
at 08:31 AM
I think humans a primal, biological desire for fatty, carby, sweet foods so trying to make yourself dislike sweetness is probably an endeavor that's going to fail. ANd cause a lot of guilt and misery for yourself!
I had the same issue when I started paleo and it took me more than a year to really overcome the whole sugar addiction. My solution was to quit foods with added sugars cold turkey (including honey, molasses, organic cane sugar, organic coconut sugar, etc--those are all the same) and eat something that is "less worse"--artificial sweeteners. I like stevia with erythritol (instead of dextrose or maltitol), and I add it with fatty foods because I find that gets rid of the strange aftertaste. For instance, I put it in pancakes, I mix it with coconut milk and make sweet whipped cream, I add it with butter, there are a lot of places you can go.
Sign in to Your PaleoHacks Account