Supplements for a newbie
Commented on September 13, 2013
Created September 13, 2013 at 7:41 PM
Hi All
I'm new here so go easy. Bit of background..gave up carbs a few months back having read 4 Hour Body by Tim Ferris. Since then I have lost around 25 pounds having started out at 305. I'm pretty much Paleo now although not eating any Dairy/fruit still and still having a cheat day (a Paleo friend who frequents these parts suggest admitting this will get me burned at the stake here). Either way the weight comes off and I'm carb "free" 6 days a week so it's all good in my eyes.
I'm running about 10 miles a week and walking 10 more (also a hanging offence I hear).
Having just finished Rob Wolf's book he talks about supplements and without wishing to go broke buying pills, I was looking for some advice of where/what to start on. I figure that whilst I'm eating plenty of veg I want to make sure my levels of vitamins etc are good just in case.
Please don't kill me.
Views




1.3K

Last Activity




1772D AGO
Get FREE instant access to our Paleo For Beginners Guide & 15 FREE Recipes!
on September 13, 2013
at 08:47 PM
i would side with resistance training(lifting) rather than cardio(running)
the common vitamins recommended are A,D,C,K2,B12,Magnesium,Selenium,Iodine and maybe zinc+copper
Watch your forms and your dose, bad forms will not be as available for the body to use-absorb and many who follow this alternative diet(paleo) might argue that the RDA for vitamins is outdated as the diet recommendations.(usuaully prescribe more than the RDA)
some of those are pretty cheap >1$/mo to supplement... magnesium+K2+copper/zinc may be a bit more.
logic is
A: you get very little useable A from diet, your body cant use the plant form BC and many dont get much if any from animal sources (retinol)
D:internet boned us on this one... go outside and get a lot of sun otherwise you are probably deficient, i think like 80% usa is deficient(unreliable graph i saw)
C: not sure but we dont get too much of this usually, and even if we meet the RDA the RDA is in some peoples views way too low.(trust??) idk much about this one
K2: comes from grassfed dairy mostly... lower levels in normal dairy? many people lack this and its pretty important for bone health
Magnesium: next most common deficiency behind D, helps sleep/relaxation. people used to get this from soil/water but now that our soil is more likely to be depleted and our water is filtered we get very little of this
Selenium: might want if you dont eat sea food, helps neutralize mercury in your body and isnt terribly common in foods(brazil nuts)
Iodine: supports adrenals, again u may want to take this if you dont eat sea food... was a very common deficiency until they started adding it to table salt. eat seaweed to get this naturally.
B12+bvitamins: might want to supplement this if you dont eat meat often enough, vegetarians/vegans NEED to supplement this
Copper: your body may lack this if you dont eat organ meats
Zinc: antagonist to copper if you take copper it may deplete your zinc, also may help with things like acne and white spots on nails??
EDit: almost forgot fish oil.....*facepalm*, again if you do not eat seafood you may want to supplement this in the form of Krill oil/fermented cod liver oil/fish oil... recommendations differ on which is preferred. most recommend u avoid bad brands/quality as they may go rancid before they get to you(badbadbadbad) this will be one of the more costly supplements(by far??) its better to just avoid as much O6 as possible and try to get in fish once or twice a week??(IMO)
also being paleo is not being carb free, being in Ketosis is being carb free(for the most part) but even in ketosis its required to refeed every 3 days to a week?? do not remove all carbs... remove all grains.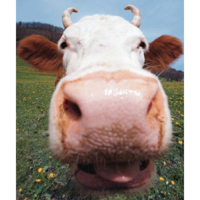 on September 13, 2013
at 08:17 PM
The cheat = you are cheating yourself, nobody else cares quite frankly - you make the call.
Google up Tabata and consider that the running thing isn't always a great idea. I don't need the stress on my back or knees so I'm putting in 8 minutes a few times a week with the same or better end results. At your current weight, you'll be doing yourself a favor with less is more.
Supplements, while I take a few, for the most part I'm not sure it is necessary except maybe Vit D which due to PacNW location I don't get much sun. I do take some fish oil, but we eat fish a lot so I might not stick with it. Eat a good selection of veggies, meats, fish and modest amount of fruit and don't worry so much.
on September 13, 2013
at 07:53 PM
Vitamin D and Magnesium are some of the most common defeciencies. It wouldn't hurt you to supplement them both.
Sign in to Your PaleoHacks Account