Reviews of the Advanced Health Formula by Mark Sisson
Answered on August 19, 2014
Created January 19, 2012 at 12:13 PM
Damage Control is extremely expensive. I'd rather not pay that. But I saw the advanced health formula, and noticed that it would make supplementation cheaper (and much easier) for me.
The doses for each mineral and vitamin is pretty much what I take daily (though I take way less different minerals and vitamins and antioxidants etc., but they probably wouldn't harm me). Did anyone try it out? And if so, how did it go?
These are the nutritional facts. The product is 49$ (for a month supply).
---
I know we should get everything from food, but I don't slack in my diet when I take supplements : I still eat more than 2 pounds of vegetables, grass-fed beef, bone broth, liver, fatty fish etc. regularly. It's just... allergies are starting again (it's almost grass pollen season so I'm doomed), and I stopped taking medication (strong antihistamines) against it. I'm tired of looking for the missing mineral in my body, so I wanna see if Mark Sisson can help me out here.
Views




4.5K

Last Activity




1428D AGO
Get FREE instant access to our Paleo For Beginners Guide & 15 FREE Recipes!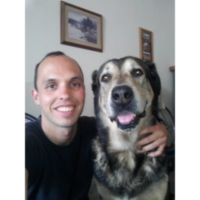 on January 19, 2012
at 09:20 PM
It'd probably be a good thing for someone eating a shit diet devoid of nutrition to take, but for us we'd have to stop eating nutritious real food in order to not overdose on the fat solubles, plus all the trace minerals are drowned out by the calcium and magnesium. There's simply no way to put everything in one pill (or 6).
All of the herbal crap is questionable as well. I can tell you that your allergies aren't the result of a grapeseed extract deficiency. I wouldn't be surprised if you were allergic to some of that as well.
on January 19, 2012
at 01:53 PM
It's come down in price since I last looked at it to where $1.63/day is more reasonable. (Last time I looked at his supplement regime it was over twice that).
I'm not impressed that some of the Mg is oxide. As the first of the two forms one can assume over 50% of the Mg is the least bioavailable form (and cheapest).
Some stuff missing there for me, and some stuff looks superfluous or at insignificant dosage compared to what most individual doses normally are (e.g. CoQ10 at 10mg is 1/5th the lowest dose listed by Mayo Clinic - 50-1200mg/day). This is not uncharacteristic for a general multi, but ...
If I'm going to take 6 pills/capsules per day, I'd rather put together my own individualized formula. For me, this would replace a $0.25/day single pill multi (buy one get one free deals) and I'd still have to take some of the supplements I currently take -- and mine is a short list. I cannot imagine this is economical or optimal for many, especially for those taking more elaborate "cocktails" than I.
on January 19, 2012
at 08:15 PM
If you are already eating well, this could be a bit too much Retinol, Folic Acid, and possibly even Vitamin E. Maybe something like this is good on a bad cheat day or maybe just one day a week to fill in some gaps?
Sign in to Your PaleoHacks Account