Primal Blueprint Supplements
Answered on August 19, 2014
Created January 30, 2013 at 8:05 PM
I take quite a few supplements, and I was just looking at Sisson's consolidated formulas. Obviously I'm not just going to take the salesman's word. I'm looking for third party feedback.
That means, if you've actually tried these products, please let me know what you think.
If you don't use supplements and don't think they're necessary... congrats. Keep that high & mighty baloney to yourself or you will be flagged. That's not the question.
I am asking because I have reservations, so speculative warnings would just be redundant, also.
Thank you.
Views




3.4K

Last Activity




1890D AGO
Get FREE instant access to our Paleo For Beginners Guide & 15 FREE Recipes!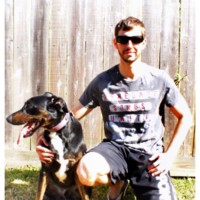 on January 30, 2013
at 09:22 PM
I have tried his Vitamin D / Calcium combo. Good supplement. Noticed an improvement in energy immediately.
Also tried Primal Flora. Didn't sit well. Gave me a weird type of energy that I didn't like, and caused some digestive issues.
on January 30, 2013
at 11:50 PM
I can't speak for Sisson's products, but I will be interested in hearing the responses. For me personally I take carlsons cod liver oil and have noticed a huge improvement in mood (no more ups and downs) and now have steady energy throughout the day. I know for a fact that its the oil that has caused this as I changed nothing else but adding the oil after researching supplements that help with mood and energy. I also have been taking a probiotic pill, along with kombucha daily (I brew my own by the gallon) and I feel like having these in my diet have helped repair the damage previously done by years of eating processed foods, carbs (sugar) and grains.
Just keep trying things out until you find what works. Maybe Sisson's formulas will make a difference for you, or maybe not. Only one way to find out. Good luck!
on January 30, 2013
at 11:34 PM
I take his Damage Control formula and like it a lot. I've had no problems with it, although I can't report any dramatic improvements in my life or anything. This is the main supplement I take, along with a K2 and fish oil.
Sign in to Your PaleoHacks Account