NAC or straight to Glutathione?
Asked on June 17, 2015
Created September 09, 2011 at 9:50 PM
I'm working on fixing my PCOS and trying to get my insulin resistance under control. NAC (n-acetylcysteine) is often prescribed for this and seems to work even better than Metformin according to the studies listed in this article: http://www.ovarian-cysts-pcos.com/pcos-news140.html#sec1
However, NAC is a precursor to glutathione, and that is also available as a supplement. Is there a benefit to having my body manufacture it from the NAC? Is straight glutathione destroyed in the digestive process?
The other thought is, do I even need to worry about this if I just stick with nose to tail clean eating with good doses of coconut oil?
Views




17.3K

Last Activity




1244D AGO
Get FREE instant access to our Paleo For Beginners Guide & 15 FREE Recipes!
on September 09, 2011
at 10:16 PM
From The Jaminets:
The cure is simple: supplement. Specifically:

Selenium, 200 mcg/day (perhaps 400 mcg during a starting period). Selenium is needed for glutathione peroxidase, a glutathione recycling enzyme.
Vitamin C, 1 g/day (perhaps 4 g/day during a starting period). Vitamin C and glutathione recycle one another.
Zinc and copper. Total zinc intake should be 30-50 mg/day including food and multivitamin; copper intake should be 2-5 mg/day. Food typically provides 15 mg zinc and 1 mg copper.
Cysteine and glycine. These are the component amino acids for glutathione. For constipation I would suggest eating some beef gelatin for glycine, and taking one 500 mg capsule of N-acetylcysteine per day.

Egg yolks also increase glutathione production [3], and eating a dozen per week is highly recommended. Lipoic acid may also help. [4]

Glutamine, a supplement frequently recommended for gut ailments, can also enhance glutathione production [5]. However, I would generally avoid this, because it can promote proliferation of pathogenic bacteria.
Paul doesn't state if glutathione as a separate supplement is any good, perhaps you should ask him. I'm guessing that it's better to let the body decide how much glutathione to have based on the available precursors, than to just ram glutathione in there.
Actually, I'm going to up my glutathione levels through supplementation myself now that I read this again...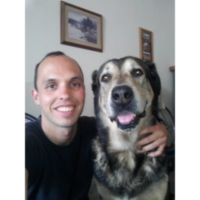 on September 09, 2011
at 09:57 PM
Sign in to Your PaleoHacks Account