Most Important Supplements and What am I missing?
Answered on August 19, 2014
Created January 21, 2011 at 2:22 AM
http://img841.imageshack.us/i/vitamins.png/
So Vitamin D is an obvious choice. I'll be taking one 1000 UI pill every day. I also take about 5-6g of omega 3 everyday as I do not eat grass fed meat.
I'm just wondering what are the other most important vitamins that I should be taking care of. I've read of people finding it difficult to adjust to the diet until they supplemented the areas they were defecient in i.e. Magnesium.
Thanks.
Views




1K

Last Activity




1708D AGO
Get FREE instant access to our Paleo For Beginners Guide & 15 FREE Recipes!
on January 21, 2011
at 06:06 AM
I personally supplement with magnesium but my intake of that was low even before paleo and I had the same side effects from that shortage before paleo as after. So paleo has not caused my magnesium shortage. However, it is believed that high meat intake might increase need for magnesium so if you are already in a borderline deficient state, eating more meat could exacerbate a magnesium deficiency unless an effort is made to get that magnesium intake higher.
As for vit E and calcium, I am not sure how impt it is to maintain those at RDAs. Calcium absorption should be better if your vit D levels are good. Most people get most of their D from sun exposure so for most people, intake of D will not meet the RDA. That is fine as long you make up for it with direct sun exposure. You only need to supplement if you don't get daily midday sun or if you are too far from the equator to get reliable UVB rays.
As for the others, I am a bit surprised that you are low on some of those. Are those numbers for just one day? Probably want to check to make sure there is a trend and it's not just one day you were low. Potassium is impt so you probably want to be intaking more of that if you have a trend of chronic low intake.
I have not researched vit C as I get plenty by just eating a tad of fruit. Many paleo eaters feel vit C needs might be lower for those who do not eat a lot of carbs. NOt sure how much evidence there is for that other than the obvious fact that people who eat nothing but meat do not end up with scurvy. Which is a rather powerful and obvious observation. However, it does not really tell us what is the ideal amount of C intake, only that those people are not obviously sick. Unfortunately, a lot of vit research is like that though. We mostly only know what levels prevent sickness in most people, but not which levels are ideal in which situations for which people.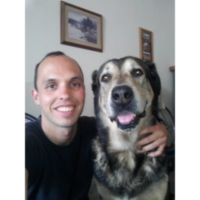 on January 21, 2011
at 06:35 AM
I get pretty much everything from 2 cups of steamed spinach per day. K2 from natto, 5000IU of D3 and iodine from kelp. Also about a gram of C dissolved in water.
I try not to supplement anything unless I absolutely can't get it from food.
Sign in to Your PaleoHacks Account