I understand what they do but not sure why a specific level (daily, weekly monthly or whenever) would be needed if the user feels healthy, is losing weight and generally or is following the Paleo constructs.
Seems to me that some people like to make this lifestyle more detailed/difficult then is needed unless I am missing something.
Views




1.7K

Last Activity




1440D AGO
Get FREE instant access to our Paleo For Beginners Guide & 15 FREE Recipes!
on August 11, 2014
at 03:37 PM
Two reasons:
1. Ketoacidosis -- for some people they are very important
2. Many of us are geeks -- when I started, one of the things that kept me interested was collecting and analyzing data. I do it for a living, and experimenting on my own body was fun. I went so far as to purchase a blood ketone measuring tool and paying (at the peak) over $200/ month for the tests. Not sometihng I wuold suggest anyone do -- but it was fun.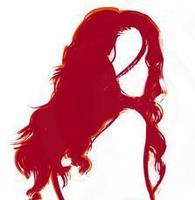 on August 10, 2014
at 07:09 AM
Ketone strips are only for people who want to kick their bodies into ketosis. The strips tell them whether their bodies are efficiently burning fat instead of glucose.
I've tried them - they're cheap and easy enough to deal with. But if you feel that you want to keep your diet simple and cut out excess things like ketone testing, by all means don't bother with it. It's not so much for Paleo dieters as it is for Ketogenic dieters. Ketosis is hard when eating protein - it's more for people on an almost-all-fat diet
on August 09, 2014
at 04:53 PM
Not everyone loses weight easily "following Paleo constructs". Count your blessings if you do, but don't make the mistake of assuming what works for you works equally for everyone else.
Some people need a deep level of ketosis to achieve weightloss and health. The various method of measuring levels of ketosis provide helpful feedback. Nobody says YOU have to measure your level of ketones if you don't want to.
Sign in to Your PaleoHacks Account