Has anyone seen this rebuttal to Poliquin about the need for HCl supplements for digestive functioning? It was originally posted in a yahoo group by an actual (gasp) gastroenterologist and made its way to T-nation. Anyone have any rebuttals to this rebuttal? Because Poliquin never posted anything. And if this is as sound as it seems, is it still worth it to take digestive enzymes? and should the dosage be modified from what Poliquin/Robb Wolf recommends?
http://tnation.t-nation.com/free_online_forum/diet_performance_nutrition_supplements/rebuttal_to_charles_poliquins_article_on_stomach_acid_
Views




3.1K

Last Activity




1427D AGO
Get FREE instant access to our Paleo For Beginners Guide & 15 FREE Recipes!
on September 04, 2011
at 09:21 PM
hypochlorhydria, low stomach acid, is pretty poorly studied and more research focuses on infections rather than digestion
however there are a lot of studies on PPIs, which cause hypochlorhydria purposefully and eventually do lead to B12 deficiency and possible other deficiencies since they lead to fractures. "Gastric acid and Pepsin are not critical to the digestion or absorption of foods " is exactly the kind of attitude that got us to the point that vulnerable people are told to take PPIs and that they are harmless. When I say that I pretty much lost all respect for him. These are important things and they are in our body thanks to millions of years of evolution.
seems like he misses the point of carbohydrates in the stomach. Yes, they should digest in the intestine, but stomachs also contain bacteria and these bacteria are not supposed to ferment. hypochlorhydria increases bacteria populations and increases the time food spends in the stomach, which can lead to improper fermentation (burping, reflux can be related)
the capsules release the HCL in the stomach, not the esophagus! That's why they are capsules! However, I prefer to use real food instead of supplements and personally used ACV tonics and kombucha instead of betaine HCL.
I think the issue is that Poliquin makes some statements that are theoretical and have never been tested, but does not admit it. This makes him vulnerable. However, I also take the doctor with grain of salt. After all, it was a doctor who told me I would be on PPIs forever and that they are harmless! I would be more interested in hearing a research scientist.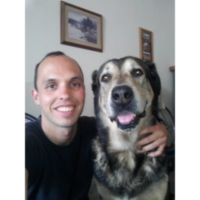 on September 04, 2011
at 09:14 PM
Seems like a better practice would be to eat meat separate from other foods. I think Poliquin is a good guy to listen to if you want to increase the size of your arms, not the efficacy of your GI tract.
on January 20, 2013
at 02:49 AM
This doctor is just nitpicking on an effective procedure. He has a background on the subject and feels Poliquin doesn't know his stuff. That makes him irate and motivated him to write such an anal rebuttal. Except Poliquin knows his stuff, from a purely practical perspective. He hasn't read the textbooks, he's not an expert in digestion. But it doesn't take one to see the obvious: HCl will aid digestion in that majority which produces too few of it.
Studies have been done showing that mastication improves absorption of aminoacids. Sure, the enzymes do the digestion but it is the chewing that provides the increased surface contact to speed up the reactions. It doesn't take a genius to extrapolate that peptides properly broken down will be better absorbed faster! Especially in bodybuilders consuming obscene amounts of food...
Bottomline: Poliquin is merely acquainted with the science behind his protocols. In truth, you could well say his is some sort of modern witch doctor . But his hoodoo works, and that's what matters.
Doc, your shit smells bad.
Sign in to Your PaleoHacks Account