This isn't a strictly paleo question; it's got very little to do with food or the paleo lifestyle in general. But because a lot of people on this site seem to know quite a few things about digestive disorders, I would like to ask it anyway.
I am recovering from Crohn's and now only have IBS-like symtoms, which are quite manageable in general. I actually have very little abdominal pain and diarrhoea anymore in ideal circumstances. When I have to wake up early or just don't have my normal nine hours of sleep, it's not that good. Even when I sleep slightly less (let's say 8 hours), I feel worse. When I sleep a whole lot less (let's say six hours), I have a lot of abdominal pain and diarrhoea.
I know about the effect of the lack of sleep on IBS (http://ibs.about.com/b/2009/07/08/ibs-and-sleep.htm and many others if you google it) and I try to sleep enough, which usually works just fine. But sometimes, I just have to wake up early and I will have a lack of sleep that day. Then it causses diarrhoea and abdominal pain and my digestive system will remain upset for a couple of days.
I could take Imodium (which I used to do), but that seems too strong (it actually causes constipation and does little about the abdominal pain) and I'm not a big fan of it anyways. Does anyone know how to prevent this diarrhoea and abdominal pain from occurring when having a mild lack of sleep? I definitely want to prevent waking up early from creating chaos in my whole digestive system that takes days (sometimes up to a week) to 'reset'.
Thanks in advance!
EDIT: one thing I do is beginning to go to bed earlier a few days (and then consequently waking up earlier day after day) in advance to minimize the effects, but I can never prevent diarrhoea only by using this 'little trick' (it seems to reduce it, because the lack of sleep isn't that bad, but it doesn't make it go away altogether). Of course, I could start using this trick weeks in advance so that waking up early seems normal to my body (so that it doesn't cause diarrhoea), but that seems a little bit over-the-top and isn't always possible anyways.
EDIT2: could it have something to do with melatonin. I've noticed there are some studies mentioning melatonin in relation with IBS...
EDIT3: maybe I should also add that I feel extremely tired when I sleep less. If I sleep 7 hours instead of my usual 9, I feel tired all day and am horribly unproductive. So it's actually more than just a digestive problem. Maybe that' something worth mentioning...
Views




31.8K

Last Activity




1617D AGO
Get FREE instant access to our Paleo For Beginners Guide & 15 FREE Recipes!
on June 08, 2012
at 01:43 AM
I don't have Chron's or IBS, but do suffer from "stress-gut" when I am dealing with huge amounts or stress or am not sleeping well or enough. I usually tough it out the first day, but if lasts more than one day, I use Renew Life's DiarrheaSTOP. It contains Kaolin clay, apple pectin, and activated charcoal. It doesn't back me up like Immodium used to and 1-2 doses usually does the trick.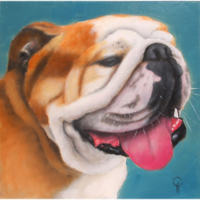 on June 22, 2012
at 01:32 PM
I am in remission for crohns; after taking meds for decades and numerous surgeries I have been med-free for 5 years. My doc thinks it is due to vitamin d supplementation. Give it a whirl. Also I dont eat sweets or many carbs at all. Those really helped too. Good luck. (To help w diarrhea you can always snack on cheese).
on June 22, 2012
at 06:43 AM
Anything less than 5-6 hours sleep and I'm right there in that same boat with you. I don't think it is that unusual. I once read some woo woo thing about the order in which the body is healed during sleep and the gut is the last in line, so if you wake early the gut hasn't been properly restored, I kinda believe it.
I go straight for the Immodium chewable tablets, 20-30 hours of not having to go is a lot more pleasant than sprinting for the bathroom in my book. I've never noticed any ill effects after the fact, things just kinda catch up and get back to normal after a day or two.
Sign in to Your PaleoHacks Account