HeartMath EmWave 2 for sleep improvement
Answered on March 30, 2015
Created September 12, 2011 at 11:01 AM
Has anybody personally tried HeartMath EmWave 2 for sleep improvement. Dave Asprey claims that it helps him to get much higher quality sleep (better recovery with less hours).
http://www.heartmathstore.com/item/6310/emwave2&source=heartmath-footer&kw=emwave2
Scam or real thing?
Views




3.1K

Last Activity




1205D AGO
Get FREE instant access to our Paleo For Beginners Guide & 15 FREE Recipes!
on September 12, 2011
at 12:13 PM
I don't have the EmWave 2, but I have both the EmWave desktop and the original EmWave PSR (the little unit ... only difference from EM2 is that the EM1 doesn't upload your data).
I like Dave a lot, but he is now an authorized reseller of Heartmath's stuff, so you need to take his promotion of their products with a grain of salt.
That said, I do think the HeartMath products are great tools and have used them regularly since the beginning of the year.
The process is that you breathe deeply, focus on the heart, and then bring to mind images that bring you joy. As your HRV reaches the desire state (what they call "coherence" (I suspect a switch from sympathetic to parasympathetic mode is involved) light moves from red (no coherence) to blue (some coherence) to green (high coherence). One slightly annoying feature is that your coherence is not displayed real-time, so sometimes you'll be in the red for many seconds after you've really gotten back into the swing of things.
My current favorite way to do HeartMath is to listen to classical music and view Flickr slideshows of relevant images (nature, babies, and so on). I try to do this twice a day (in the AM and in the late PM). Me, I mostly focus on the breathing deeply part. The other is a bit woo for me, though I think it's important to be able to do this unassisted ... so I may work on this more in the future.
They don't call it meditation, but I like to think of it as assisted meditation. I suspect that doing this for 15 or 20 minutes before bed would help with sleep. I also think that it would help with overall stress management (reduce cortisol etc).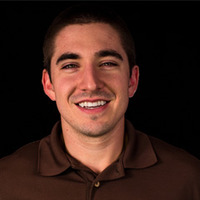 on March 30, 2015
at 12:50 PM
I'm a big fan of the emWave2, but one thing it doesn't necessary help me with is sleep quality. It tends to energize me with a relaxing calm, rather than make me sleepy. At first I was rather tired using it, but over time it's really trained me to have more mental energy. Now, does it help me sleep later on in the day when I use it earlier. I'm not positive...but I do find my mind racing less at night. That does help a bit.
Sign in to Your PaleoHacks Account