To all of you regular liver eaters out there, see if you can help me out! I usually eat about 5-6 oz liver as my protein for dinner once a week, and I'm finally coming around to the taste. My problem is that during that night's sleep period, I find myself waking up repeatedly feeling restless and anxious. I've been tracking food intake and sleeping patterns, so I can tell that this is a fairly consistent event. Is there something with liver that's messing with my sleep? I am pretty baffled by this one. Thanks guys.
edit: I'm eating grass-fed beef liver.
Get FREE instant access to our Paleo For Beginners Guide & 15 FREE Recipes!
on July 12, 2011
at 01:41 PM
Liver is rich in B vitamins which may be to energizing for you at that time of day. I know that when I eat liver I eat it for breakfast because I get such a boost.
Chris Materhjohn wrote an article about liver and its energizing factors:
Liver and cod liver oil are nutrient-packed super-food supplements that can help boost energy, libido, muscle growth, brain power, and general health. They are abundant sources of nutrients difficult to obtain elsewhere, such as vitamin A, arachidonic acid, DHA, and the B vitamins.

Liver contains an unidentified "anti-fatigue factor" that was found to greatly boost swimming endurance in rats. It is probably extremely rich in carnitine, lipoic acid, and other energy-related nutrients whose food sources have not been sufficiently researched.researched.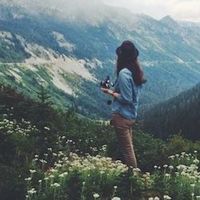 on July 12, 2011
at 02:19 PM
I always eat liver at breakfast time and make sure I eat it with fat to help metabolise all the nutrients in the liver.
Liver and onion is also a classic dish recommended to be eaten at the same sitting. If you do not want to eat fried onions, make up some onion soup (leek and onion is really great) to eat during the day, which compliments the stimulating effect of the liver.
Make sure your magnesium levels are well supplemented - perhaps try magnesium oil (you rub it on your body) to help you sleep when you eat liver.
on July 12, 2011
at 01:30 PM
What are you eatting along with the liver ?
Sign in to Your PaleoHacks Account