What do you do to keep your nasal passages open?
Answered on September 29, 2013
Created September 29, 2013 at 5:35 AM
I've never found it easy to breath through my nose. I can do it about 50% of the time but it seems to fluctuate between open and closed fairly quickly. A doctor gave me a solution to use that draws fluid out to reduce inflammation. He said it's safe to use over long term and I read you only need to do it 3x/day but I'm not so sure and haven't tried it yet. Take a daily anti-histamine? I hate drugs though. I've also read that reducing dairy can help. I eliminated it for a time but not sure how much difference it made. Now I eat some but not a lot. I've read of some exercises which can help but have had mixed success with them. I'm told my septum isn't perfect but not too bad - I should be able to breath through them. The CPAP opens the airway nicely but even though sometimes in the night while I'm sleeping they'll almost shut despite the extra pressure. So what do you do?
Views




4.7K

Last Activity




1757D AGO
Get FREE instant access to our Paleo For Beginners Guide & 15 FREE Recipes!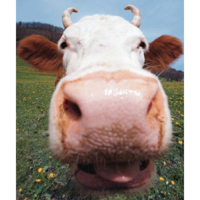 on September 29, 2013
at 07:43 PM
I've been through all levels of sinus hell since 1996 including surgery and every nasal spray you can imagine. A strict Paleo/Primal diet has my nasal breathing 99% clear. If I do get stuffy I do a sinus rinse with saline solution and am usually good to go the next day. Any medication they provide is usually a bandaid covering up the real issue - inflammation. Of course you could have obstructions, polyps or deviated septum - but otherwise you are probably inflamed and that is diet or some allergen that is causing it. My allergies are still with me but they are not a problem anymore.
on September 29, 2013
at 02:33 PM
not sure this will help, but it might give some perspective. throughout the day your nostrils will pretty much flip back and forth, one will accommodate most of the airflow at any given time, then they switch. its my understanding is that this happens to keep your sinus's from drying out.
if you cant breath 50% of the time and it comes and goes maybe one of the sides of your sinuses is obstructed in some way? maybe try something like neti pots and eliminate certain foods in your diet that may cause the issue.(troubleshoot)
on September 29, 2013
at 08:13 AM
Drinking Apple Cider Vinegar in water helps expel flegm. Also, go out for sushi (optional) and lay on the wasabi until the wasabi moment happens. Do that often. That's my amateur suggestion.
Sign in to Your PaleoHacks Account