Apple cider vineger and sinus issues?
Answered on April 12, 2014
Created April 10, 2014 at 11:01 PM
1. Also how should this be dosed? 1-3 times a day - 1-2 tbsp? ( For gut flora and sinus issues)
2.This stuff seems pretty acidic even in a glass of water...really acidic! . How can I drink this without dissolving my teeth and or throat tissue?? A straw and lots of water seems like a really UN-ideal solution, I don't want to down 8oz of water through a straw every time I want a TBSP of ACV,
-- Supplemental qeustions --
I've heard kresser recommend that one should put some baby shampoo in a neti pot to remove bioflim..But I've heard this is dangerous because of the impurities in the baby shampoo and a product was actually recalled because of this? ( Although I think they removed whatever was in there by now? ) ( Johnsons/Company )
May also try a xylitol spray if this doesn't clear my sinus issues up. Any other advice/suggestions?
Views




1.9K

Last Activity




1562D AGO
Get FREE instant access to our Paleo For Beginners Guide & 15 FREE Recipes!
on April 12, 2014
at 07:49 PM
You have to use a neti pot daily, as prevention - once you have an active sinus infection, it isn't of much use and could actually make things worse by further irritating your nasal cavity and causing further inflammation. I use a pretty high concentration of salt in my neti pot, along with tea tree oil - it stings, but I find it pleasant (others don't). I used to have chronic sinusitis, but since I eliminated sugar and gluten my sinuses don't give me problems anymore. The neti pot is just daily upkeep, like brushing my teeth. I also drink ACV in tea - i drink it to taste with ginger and lemon zest. I mean, why worry about vinegar? You probably eat way more than 1tbsp of vinegar in your salad dressing. I easily drink 2-3 tbsp in tea all the time, no issues. It's very bracing.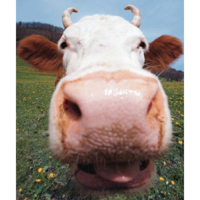 on April 11, 2014
at 03:48 AM
Taking vinegar through the nose can be pretty painful. If you must try it use a tiny amount diluted with baking soda & salt water. Ideally this Ringers Solution - Salt 62%, baking soda 22.2%, Xylitol 10%, Potassium Chloride 4.2%, calcium chloride dehydrate 1.6% is more close to natural body fluids. The idea is to flush using something that will not further inflame the nasal linings or stop the cilia from doing what they are supposed to do. Contrary to what Glib posted, if the salt concentration was high enough to loosen mucus you would be in such pain from the rinse that you could not repeat the process. Trust me that high concentrations of certain things in the nose hurts like hell.
For me all the sinus rinsing did was provide relief to allow me to breathe through the nose until it clogged again. Elimination of the triggers of inflammation is the only permanent long term solution other than end of life. Food, chemical, environmental - something is causing the problem - find it for freedom.
on April 11, 2014
at 01:40 AM
for biofilm, just boil the neti pot occasionally. for the vinegar, why not use it with each and every vegetable you eat? I use it on all vegetables, except potatoes, tomatoes, and beans. I intake of order one gallon a year that way.
for the pH question: the salt in the neti pot solution is there to loosen mucus, and my best guess is that sodium bicarbonate is helpful in dissolving mucus beyond what NaCl can do. You will have to experiment with your particular mucus.
Sign in to Your PaleoHacks Account