http://www.youtube.com/watch?v=eW_BWRdXCWM
This girl sneezes up to 12 times a minute. A few thousand times a day.
Honestly I think she might have some candida/thrush issues in her mouth/nose. It might also be an indicator that she's got some leaky gut type stuff going on.
Get FREE instant access to our Paleo For Beginners Guide & 15 FREE Recipes!
on July 28, 2012
at 05:44 PM
First thought.. Tourettes. Second thought.. seizures.
on July 29, 2012
at 05:42 AM
There was a piece on the news about this the other night. It is usually caused by a bacterial infection that clears up quickly with antibiotics, but the symptoms are so odd that it often doesn't get diagnosed properly. Unfortunately, the Lauren Cambell case seems different. Who knows? Maybe it could be a fungal infection.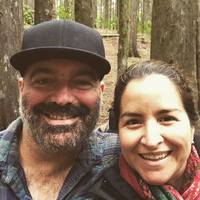 on July 28, 2012
at 07:54 PM
I don't think she is sneezing, looks more like a tic
Sign in to Your PaleoHacks Account