Why does SIBO take so long to eradicate?
Commented on February 10, 2014
Created February 08, 2014 at 9:40 PM
Every article I read about SIBO claims that can take "YEARS" to cure SIBO just within dietary means of action. I don't understand this claim. Suppose you do a ketogenic diet(Which I practice until I feel my body needs carbs again) Wouldn't that starve the bacteria excess pretty fast. How long can these bad guys really last if they're not provided a food source. Just wondering. Every article I read on SIBO emphasizes on the months and years." . What about a few days of fasting? How would that not kill those bad buggers off. I guess I don't understand why it takes so long.
Views




4.7K

Last Activity




1620D AGO
Get FREE instant access to our Paleo For Beginners Guide & 15 FREE Recipes!
on February 09, 2014
at 02:45 AM
Does anyone really know what is going on with SIBO? All this gut bacteria stuff and it's relationship with health is in its infancy now and seems to be the next big thing what with all this Resistive starch stuff everyone seems to be banging on about, but i think we are in the unlucky position of having to wait a few more years before anyone makes more sense of it all. On one hand people are saying we don't have enough guys down there - the Perils of low carb etc - so people are actively trying to feed them as much as possible with prebiotics - resistive starch/fiber etc. On the other hand we have SIBO and seemingly too many guys down there. People that call fiber a "menace" etc.
Is SIBO a case of having the "wrong sort" or too many bacteria and/or being in the wrong place [-small intestine]?
What i don't understand is like you say, how do you starve the "bad guys" without starving the "good guys" exactly anyway? I know you can take antibiotics specifically designed to not leave the gut for SIBO, but surely they just indiscriminately wipe out "everyone"? It is strange that taking antibiotics doesn't have a 100% success rate and that the SIBO often comes back, so how are they getting back exactly? [May be they just hide in the appendix - there is no discrimination when it comes to the appendix, a hideout for the bad guys as well as the good lol].
IT was my understanding that SIBO is a side effect of malabsorption of something you are eating. Basically too much substrate for the critters in your gut, a case of over feeding them. You just have to work out what you are malabsorbing and if you are really lucky, why. Easily done obviously.
on February 08, 2014
at 10:51 PM
I am always puzzled by the fact that doctors do not know the real cause of SIBO. Because once they figure the cause, it will be easier to eradicate SIBO.
Most doctors agree that the offset of SIBO can be linked to gastroenteritis. However, I disagree, even though I am not a doctor. I believe that the vicious cycle perpetuates itself by creating a low acidic environment in your gut. Either you have SIBO and low acid or you have H.Pylori and low stomach acid.
I believe that restoring stomach's natural acidity is crucial in eradicating and preventing SIBO. But again, I am not a doctor and I do not really know. Just a guess.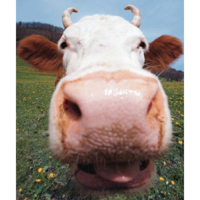 on February 08, 2014
at 09:43 PM
The good bacteria will die as well as the bad if you deny them nutrients. Just as they will both grow with food to munch on. It is the balance in the body of good vs evil that gives you good health.
Sign in to Your PaleoHacks Account