Do you consider seasons when making food choices?
Answered on August 19, 2014
Created April 29, 2011 at 9:37 PM
Do you consider seasons when making food choices?
Do you think human genetics confer benefits upon those who eat seasonally?
I'm thinking of the entire food menu here, such as eggs when chickens would naturally lay them (without artificial lighting and climate controls), lamb when lambs are seasonally born, fruits and vegetables when they would be ripe in your vicinity, etc.
Get FREE instant access to our Paleo For Beginners Guide & 15 FREE Recipes!
on April 29, 2011
at 11:10 PM
The agriculture industry makes these choices for you in most cases, however just because you can get tomatoes year round doesn't mean you should.
on April 29, 2011
at 09:45 PM
I do, but just for fruit.
I'm going to be hitting a number of u-pick fruit orchards this fall, and getting it for myself off the tree.
Dried apples to follow through the winter.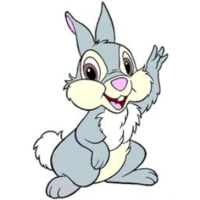 on April 29, 2011
at 09:44 PM
For eggs and meats - nope. But for veggies most of the time (and mostly because it's very price driven where I live - if you buy what is local and in season from a local market, I find I save money).
I find that I am naturally drawn to seasonal foods (in the winter I like more slow cooked and braised food with squash etc, and in the summer I crave berries, crunchy fresh and colourful veggies)
For fish I mostly eat seasonally, as my parter is a sport fisherman so we eat his catch!
Sign in to Your PaleoHacks Account