Hack My Rehydration Salts!
Answered on August 19, 2014
Created April 27, 2012 at 4:08 PM
My situation:
I live in the cool Pacific Northwest (and at sea level). Once a year or so, however, I spend a week at one mile above sea level exercising vigorously about six hours per day in 100-degree weather (no air conditioning).
Pre-paleo, I would down a couple of quarts of Gatorade by the end of every day. Frankly, under those conditions, even Gatorade tastes like nectar of the gods to me, but I've never liked the idea of the artificial color and flavor, so I'm looking for a more "paleo" solution (no pun intended).
The fact that the WHO now recommends a reduced osmolarity solution isn't particularly relevant to me because I'm not using oral rehydration therapy to counteract cholera, just losing a lot of water through strenuous exercise.
The basic desperation-measure homemade formula (not reduced osmolarity) is:
4 1/4 C. water
6 t. sugar
1/2 t. salt
and is unlikely to hurt me over the course of a week.
But: would this be better if I threw in a little potassium chloride (easy to find as a salt substitute) and subbed out some of the sodium chloride? If so, how much? Would honey be better than white sugar? Would coconut water help?
I may try different formulas on different days and see how I fare, I'm looking for suggestions for formulas.
Views




2.7K

Last Activity




1426D AGO
Get FREE instant access to our Paleo For Beginners Guide & 15 FREE Recipes!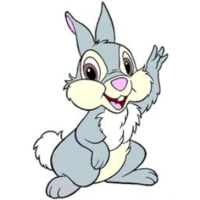 on April 27, 2012
at 04:50 PM
I posted this exact smae answer as a respones to a paleo pedialyte question - but it works for this as well :
Homemade Pedialyte Recipe
4 cups water
1/2 teaspoon baking soda
1/2 teaspoon salt
3 tablespoons honey or maple syrup
squeeze favorite fruit (orange, lemon, grapefruit, any berries in to flavour)
Mix all until dissolved. Keep refrigerated and use within a couple of days.
on April 27, 2012
at 04:46 PM
Mark did an article on this a while back.
Scroll down to: "Now, if you are so inclined, you can also make your own version of a sport drink/energy gel hybrid."
Sign in to Your PaleoHacks Account