Does anyone know about salt taboos in traditional cultures of the Pacific Northwest?
Answered on August 19, 2014
Created February 08, 2012 at 9:14 PM
I'm kind of a salt enthusiast, based on my feeling awesome supplementing with Celtic Sea Salt in broth, and fermented veggies. So, the idea of salt taboo seems odd to me, but I'd be curious to know if anyone can explain the basis for it in any hunter-gatherer society.
I found something called Salish Smoked salt, which I've found to be a tasty substitute for liquid smoke, and gave a bunch of it to folks for xmas. One giftee asked if it was "traditional" and I had no clue, but felt compelled to research it. Northwest smoked sea salt does seem to most likely be a marketing concept to attract foodies, rather than having any basis in tradition, and I'm wondering if it might actually be in particularly bad taste to appropriate the Salish name for its purpose, judging from the following:
The giftee's wife read a story about an early settler who ended up living on the West coast of Vancouver Island with a tribe that found eating salt to be in poor taste, and giving the settler a very hard time, when out of desperation for salt he started eating seaweed. (My thought was maybe that they were just trying to get rid of the annoying white guy and secretly having salt infused meals when he wasn't around.)
A quick google search brought up this link from an article about salt taboos in North America, but didn't really explain the "why" of any of it: http://www.jstor.org/pss/2741317
I'm wondering if salt taboos were a localized phenomenon to where this guy was, or if there was a more wide-spread phenomenon throughout the Northwest? Were there seasonal or celebratory variations to it?
Views




1.4K

Last Activity




1432D AGO
Get FREE instant access to our Paleo For Beginners Guide & 15 FREE Recipes!
on February 09, 2012
at 12:05 AM
I grew up in Cowichan, which is nearby Salish/Haida, and there certainly is a tradition of smoked fish in festivals and celebrations. Smoking fish uses salt, so I'm not sure if that is where the smoked salt idea comes from. My uncle used to live up in Bella-Bella, when it was an all first nations community, and remembers panning sea salt to put on fish they caught. It would take a long time (boiling down cauldrons of water to get the salt), and there was a certain amount of ceremony tied in with it. This might be specific to the family band he was living with, but whenever we smoke fish now we use plenty of salt.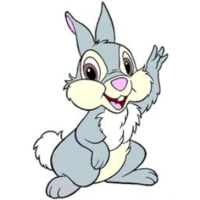 on February 08, 2012
at 11:12 PM
Hey Happy Now - I've sent an email to a good friend who is Haida to see what he thinks of your question, so I'll update when I heard back from him.
I have never heard of salt taboos living on the West Coast of Canada (I live on Vancouver Island). I know that seaweed is prized and many different types are harvested and dried to snack on or add to foods; but I have never heard of smoking salt as a tradition. I too have seen the smoked salt, it's been really marketed heavy in the last year. I've tried it, and I like it, it's pretty good and adds some really nice rich flavour to different stuff (i put it on scrambled eggs the other day and it was yummy)
on February 08, 2012
at 10:39 PM
Never heard of salt taboos like that before. We have our current low salt craze of course, so there's always the cultural aspect. However, people and animals die without it. I can't see native indians with a salt taboo not dieing off unless they had some "unknown" source of salt.
Sign in to Your PaleoHacks Account