Pacific Salmon- Affected by Tsunami?
Answered on August 19, 2014
Created March 28, 2011 at 3:47 PM
Does anyone know if Pacific or Alaskan Salmon production has been affected by the Tsunami? I have not bought Salmon since early march, prior to the tragedy in Japan, so if anyone has bought since then, please advise.
Get FREE instant access to our Paleo For Beginners Guide & 15 FREE Recipes!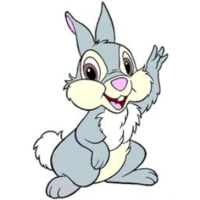 on March 28, 2011
at 05:07 PM
Wild salmon would not have been affected; however, this statement will not be truly known until the runs start to come in (summer). I am sure that the industry will be monitoring this like crazy this year. The life cycle of the salmon is well known, but the range of the salmon once they leave the rivers and streams is not well known at all (meaning that salmon that originate from the West coast of North America could travel as far as Japan and back in their at-sea life - the scientists just dont know) And since depending on the species of Pacific Salmon (the at-sea life ranges from 2-5 years) we wont know if there are any radiation effects for up to 5 years.
I am not sure as to the effects on the farmed salmon industry; however, since the tsunami did not impact the coast much (about 3 feet waves here) I doubt as to whether the farmed industry was hit at all.
But in my opinion buying farmed salmon is worse than conventionally farmed beef. So support the fishermen!
Sign in to Your PaleoHacks Account