Kim Smith of NZ is an elite marathoner whose goal was to win the Boston marathon in record time. Would you ever want to have the physique of her? She looks like a stick figure vegan that we see a lot of.
Story is here: http://www.stuff.co.nz/sport/other-sports/4903689/Painful-end-for-Kimberly-Smith-in-Boston-Marathon
This relates directly to the thread about paleo and running here: http://paleohacks.com/questions/33314/cross-country-running-and-paleo#axzz1JuNiAY92
100 meter Sprinter Usain Bolt. Looks like a guy that is going to live a long time with long telomeres.
Chris Johnson, running back, Tennessee Titans, 4.2 secs for 40 yards. Fastest runner in the NFL. Fastest sprinter also.
For balance as asked for by poster Payam...Mirinda Carfrae, Iron Man Champion. She looks a little spindly to me. How long are her telomeres? Only time will tell.
Chrissie Wellington Iron Man Record Setter.
http://lh5.ggpht.com/_i44vJs_uNB8/SPOG2YXcP-I/AAAAAAAABmE/qduOeDeuAbA/IMG_1157.JPG
To be an elite runner, with all the training miles, do they all have to look a bit undernourished? Or do the two Ironman ladies look like what our ancesters looked like before the invention of agriculture? and the invention of dwarf wheat ground into flour?
And just for Payam, I put up this guy. Don't know who he is, but I expect he is a marathoner. Long telomeres in a marathoner? What do you think ladies? Long telomeres in a potential?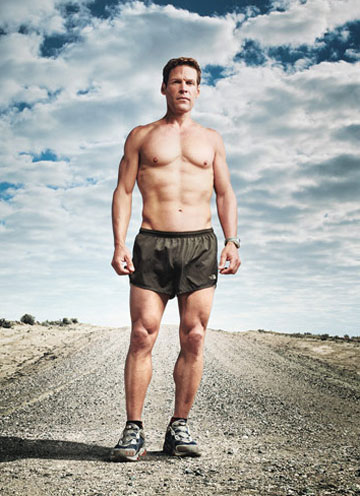 http://www.nytimes.com/2011/04/20/sports/othersports/20waitz.html?_r=1&smid=tw-nytimes&seid=auto
And finally, Marathoner, Grete Waitz, the splendid Norwegian runner who set a world mark in her first marathon, in New York City in 1978, died of cancer on Tuesday in Oslo. She was 57. She was an elite runner all her life. How long were her telomeres. Did she shorten them by running? Lots of people die of cancer every day. But did running cause her life to be shortened. We will never know. But one would think that elite athletes are the epitome of health. Maybe true...maybe not.
Views




10.4K

Last Activity




1673D AGO
Get FREE instant access to our Paleo For Beginners Guide & 15 FREE Recipes!
Sign in to Your PaleoHacks Account