For those using calorie/workout tracking applications...
Answered on September 12, 2014
Created April 12, 2013 at 8:39 PM
Do you mainly log your stats from your desktop computer or using a mobile/tablet app? If mobile, are you doing so from an Apple product?
Apologies for the seemingly irrelevant question. It is Paleo related, and will help all interested parties in the long run, I just need to get some market research down firstly. I'm looking to fill a void in calorie tracking applications (mainly the lack of a decent solution for Paleo followers).
The hypothesis I need clarified is which platform calorie tracking users are using mainly e.g. a website or a native application, and whether they'd be willing to pay for a better solution or put up with ads for one.
I feel like a major marketing douche now, hopefully my deprecation will endear me to some of you :(
Thanks to anyone willing to answer ;) Kyle
EDIT: As an addendum to this, I'm also looking for any shortcomings the paleo community is having with calorie tracking software as it currently stands. Which barriers are you coming up against?
Get FREE instant access to our Paleo For Beginners Guide & 15 FREE Recipes!
on April 12, 2013
at 09:16 PM
I use my iPhone and desktop computer. Probably equal amounts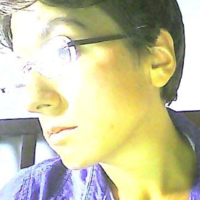 on April 12, 2013
at 08:46 PM
The past two months I haven't been tracking calories because I find Paleo negates the need to do so. However, when I first began losing weight, I tracked at livestrong.com on my desktop computer and didn't use apple products. I was fine with livestrong because it didn't set up calorie parameters (some counters I've seen won't let you go less than 1200 cals a day) and the macro ratios were free as well. It just didn't ahve micronutrient measurements unless you paid for a gold upgrade, which I never did.
Sign in to Your PaleoHacks Account