I am trying to lose about 20lbs I gained after abandoning paleo and not working out for 6 months due to some life changes. I have always weighed around 135lbs and been very active. I am eating very cleanly again, getting 8-9 hours of good sleep, have minimal stress and am exercising -- 3x/week weight training and 3-4 days of long walks and about an hour of yoga a week. But, I have been feeling very run down the day after some of my workouts when I am not even working out at high intensities (comparatively, I used to run about 5 miles/day and work 8 hours/day on my feet). I took a week off a few weeks ago and felt better and lost 3lbs alone in that week. I have tracked my intake and eat around 1700 calories (online calculators say my TDEE is 2100 calories - 2300, so I don't think I am eating too little). Carbs are around 100g/day.
Any ideas of whats going on? Should I cut way back on the working out and just focus on diet for now? I really enjoy working out so its frustrating this is happening. Aside from some food intolerances that I am keeping in check with the Paleo autoimmune diet, I am otherwise healthy according to my medical tests (thyroid is fine, vit D levels are good).
27 years old / female/ 5'6" / 153lbs
**Update: Strangely enough, I cut Stevia out of my diet and dont feel run down after workouts anymore. I have no idea why, but whatever works! I was using it in tea and in smoothies post workout, and occasionally in cooking/baking. My doctor randomly mentioned his wife is intolerant to stevia so I cut it out for a week and noticed a big improvement.**
Views




1.7K

Last Activity




2227D AGO
Get FREE instant access to our Paleo For Beginners Guide & 15 FREE Recipes!
on September 14, 2013
at 06:10 PM
How long are the walks?
I think the 'answer' might be in your question.
>took a week off a few weeks ago and felt better and lost 3 lbs alone in that week<
>I have been feeling very run down the day after some of my workouts<
Without knowing how much walking you're doing or your workout intensity... I'd suggest, keeping the weight training & yoga.. stop the walking as an experiment. Maybe dial back on the workout intensity but only change one thing at a time.
You're doing an experiment on you... make small adjustments (keep a log) and watch for results, see what 'works'. Change only one aspect at a time in an attempt to simplify the experiment.
IME, it's hard to "do it all"... at the same time.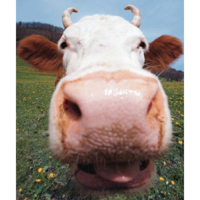 on September 14, 2013
at 05:51 PM
I am an intermittent faster. 16 hours without eating then have brunch. It helped me get my weight loss back on track after stalling. Eat as much good stuff as you can to break the fast, which in my case is less than I used to eat if you combined breakfast & lunch, so the calorie reduction could be the answer or it could be the supposed benefits of the IF.
Sign in to Your PaleoHacks Account