Anyone for from a body building lifestyle and diet to paleo?
Commented on October 08, 2013
Created October 08, 2013 at 3:58 PM
I have recently switched from a very clean diet (lean meats, whole eggs, low amounts of processed carbs, high protein) to Paleo. I am curious if I should expect any differences or prepare for anything while strength training and swimming. Can you share any tips, tricks, recovery snacks on the go, etc? I strength train 4 times a week and swim 1-2 times a week.
My concern is energy for the day and recovery between workouts. I am used to eating 6 meals a day spaced out every 3 hours. I am planning on going to 3 main meals a day with 2 small snacks if needed. I workout early in the morning, so I need energy to continue throughout the day.
When I used to really go strict, I would remove carbs completely except for before my workout and afterwards, then would rely on liver tablets, BCAAs, and creatine. The creatine was used for recovery and energy (not mass gains).
Any tips, suggestions, and personal stories would be much appreciated! Hopefully I have just been brainwashed over the past decade and recovery and energy won't be an issue, but wanted to ask regardless to get more tips from the community.
Get FREE instant access to our Paleo For Beginners Guide & 15 FREE Recipes!
on October 08, 2013
at 05:00 PM
I have a somewhat abridged routine that works well for me, 3 days a week. I run, cycle, or swim 3 other days. My general goal is "body building" - strength + function + aesthetic.
I think it's quite straightforward to stick to paleo and hit normal BB type dietary goals. The difference is that your sources are varied whole foods and not just processed protein powders and chicken breasts.
I maintain 3 larger meals and two snacks per day as well, more or less is fine - some people with Paleo fast and have 1 meal a day, but you're "allowed" to have 6 meals a day. The derision towards "6 small meals a day" tends to come from the fact that it's often heard in the context of other conventional-wisdom type hokum - but if you're hungry 6 times a day, then you eat six times a day. In my gaining phases, I have gained very cleanly (little excess fat), and if I didn't eat as frequently 5/6 times a day, any single meal would simply be uncomfortably large.
My breakfast tends to be a dense source of chicken (~8oz) and a starch like sweet potato or plantains. I eat a 5oz package of cooked salmon mid morning. I tend to eat beef at lunch (~8oz) with veggies and a starch. Afternoon is usually homemade jerky or Nick's Sticks or Tanka bar and whatever flavour of Lara bar I ordered that week. Those products are processed products, but minimally so, and with only natural ingredients, so I feel okay about it. Dinner is almost always ~8oz fish or shellfish with veggies, starch, and fruit. This is my standard, maintenance eating. Cutting looks like this with 1/2 or no starch portions, and gaining looks like this with 1.5x meat portions and 2z starch portions.
Your concerns are valid, but maybe a touch overblown. Yes, you should concern yourself with getting enough fuel to recover & repair and grow. However, if you are punching a clock for meals and measuring individual grains of protein powder, you may have gone too far.
Good luck!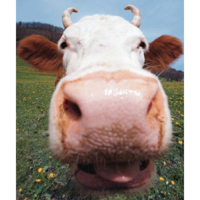 on October 08, 2013
at 04:24 PM
Many people believe in the less is more approach to lifting. Since I hate weight lifting I sought out "Body By Science" and am slowly changing from every other day light lifting sessions to every three days with the goal towards once a week. Recovery from lifting is the big deal that people overlook. I'd research that approach as if you decide to try it then you might change up how you approach Paleo. I also only do two meals a day with 16 hours between dinner/brunch. If I'm low on energy I eat some sweet potatoes or other healthier type carbs.
Sign in to Your PaleoHacks Account