What's the REAL on Paleo?
Commented on September 29, 2013
Created September 29, 2013 at 4:36 PM
I'm a newbie searching for answers. I've been Paleo for a week now, and I am loving it. I do have a few questions... I know people that do 3 cheat meals a week as well as wine 3 times a week? They have coffee, etc. So, ARE these things Paleo? I keep researching but everything is so contradicting, it's hard to know which is which. I was already a pescatarian since 14, so it just took elimination of some things which was pretty easy... So, I thank you all in advance for your help.
Views




868

Last Activity




1751D AGO
Get FREE instant access to our Paleo For Beginners Guide & 15 FREE Recipes!
on September 29, 2013
at 06:41 PM
There's no one paleo diet, and there are no police going around to tell you what you can and can't eat. There's a very small number of foods that almost everyone agrees don't count as paleo (wheat, refined sugar, legumes -- but even then some people sprout them). Beyond that, you need to find out what's right for you.
When people use the word "cheat" to describe a food, they usually mean it's an occasional indulgence that's not part of their regular diet. They're not saying that it's paleo.
Coffee doesn't fit with most theoretical descriptions of paleo, but I don't think there are many people who consider it off-limits either. Wine is arguably pretty paleo, but there are plenty of people who consider it too sugary, or react badly to alcohol, or have other problems with it, so it's not part of their diet.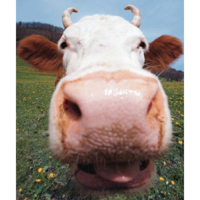 on September 29, 2013
at 05:51 PM
I'm a 100% all in Paleo/Primal person. I don't believe in cheats. If I know something is no good for me why would I want any part of it? Others follow an 80/20 rule or similar in which they go off the wagon 20% of the time. If that works for them or you go for it. I argue the point endlessly with my wife when she gives our daughter something she wouldn't eat saying she's just a kid. So I argue why would you give a kid something you don't think is good for you as an adult?
Sign in to Your PaleoHacks Account