what are the effects of having had rabbit starvation?
Answered on August 19, 2014
Created November 14, 2011 at 11:25 PM
hi. i've been paleo since 2.5yrs ago and due to lack of researching about it, i have had rabbit starvation a few times. the first time was so bad that i lost 20lbs, couldn't stand up for long, felt very cold, one diarrhea per day, my mind melted, crying spells (the lack of fat in brain), and my heart also felt like was having a heart attack a few times. i never learned how to properly calculate fat/protein ration until recently so i actually ended up with it a couple more times... so now i'm wondering what r the health consequences of having been in rabbit starvation - immune system? gut flora? cardiovascular damage? organ damage?
Views




8.6K

Last Activity




1427D AGO
Get FREE instant access to our Paleo For Beginners Guide & 15 FREE Recipes!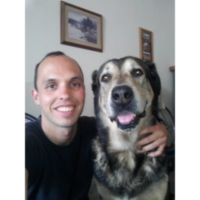 on November 15, 2011
at 01:12 AM
I was gonna call BS on this whole thing until I read this part:
i'm 5'9, and at the time right before onset i was 140-145lb @ 10% body fat. i went down to 124lb
Sounds like proper (rabbit) starvation indeed. If you were already at 10%, why would you 1)restrict carbs and 2) continue to do so as you dropped weight? Either eat carbs every day or keep your bodyfat up with a high fat intake. Cutting out carbs and fat simultaneously is only good for short periods of time for people who are fat. If you are already lean it's a really crappy suicide attempt.
on November 15, 2011
at 12:53 AM
Sounds like you were more deprived of calories than you thought.
It's around 1850 calories for 3 lbs of 95% lean ground beef.
I agree that it's more likely simple starvation, not rabbit starvation.
The experiences listed in this link might be helpful--the study subjects ate 1650 calories, not much less than you were eating, by my rough calculation.
By adding fat, you added in a bunch of calories.
http://en.wikipedia.org/wiki/Minnesota_Starvation_Experiment
on November 15, 2011
at 04:57 AM
hey justin, how are you doing now? do you think you have any lingering ill effects?
when you switched to eating pork belly did the weight gain feel good and have you maintained it?
Sign in to Your PaleoHacks Account