Are the saponins in "soap nuts" that I use to wash my hair with a problem?
Commented on January 03, 2015
Created January 01, 2015 at 2:05 PM
Anyone else using "wash nuts" or "soap nuts" (same thing) as an alternative to commercial shampoos? I have been using them for years with great results but only recently realized that they contain saponins, which apparently is what gives them their washing quality. Saponins are considered an anti-nutrient when ingested (some are worse than others though, according to an article I have read).
My main intention behind my use of soap nuts is to minimize my exposure to and the amount of toxic and/or unnecessary chemical compounds.
I know that the rule-of-thumb is that nothing I am not prepared to put inside my body is to be used on the outside either. :) Question is if these are the "bad kind" of saponins or not, and if they can affect my skin or hair in a negative way or not?
Should I be worried about my saponin use for washing my hair? Are there other, better, alternatives? Do let me know either way, please! :)
Get FREE instant access to our Paleo For Beginners Guide & 15 FREE Recipes!
on January 01, 2015
at 04:03 PM
The saponins in soap nuts do their job in cleaning hair and/or laundry. As long as you don't eat them, they can't damage your gut lining.
Saponins are why we should avoid eating quinoa, but I don't know of anyone who eats soap nuts. :)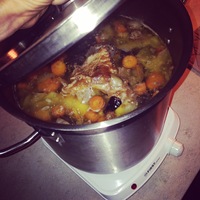 on January 01, 2015
at 02:53 PM
I do all the "big stuff" already. That is why I am aiming at optimizing the small stuff now. The question stands.

Comparing me to a vegan! Now that is an insult!! :) ;)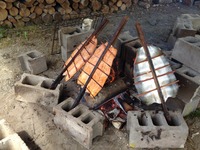 on January 01, 2015
at 02:50 PM
Eat a variable diet with lots of meat.
Get in 900 kcals of activity every day.
Those two are key. Saponins in shampoo come somewhere around #10,000 in importance.
This is the kind of stuff vegans stress out over. If you were paleo about it you'd be making your soap from wood ash and tallow.
Sign in to Your PaleoHacks Account